Chinese Intelligence
Máte jedinečnou příležitost poslechnout si přednášku člověka, který pracuje v poradní komisi amerického kongresu.

Enter: volný
Intended for: studenti, zaměstnanci, veřejnost
Kontakt: Daniela Lukavská
More information at https://uspoint.zcu.cz/events/
Peter Mattis je odborník na čínské záležitosti a nám se podařilo udělat v jeho nabitém diáři skulinku pro přednášku v Plzni. Nenechte si ji ujít! Přednáška bude v angličtině.
You have unique opportunity to come to a lecture of Peter Mattis - Deputy Staff Director of the Congressional-Executive Commission on China in the USA. Peter Mattis is a widely quoted researcher and we managed to bring him to Pilsen. Do not miss this lecture. In English.
Gallery
---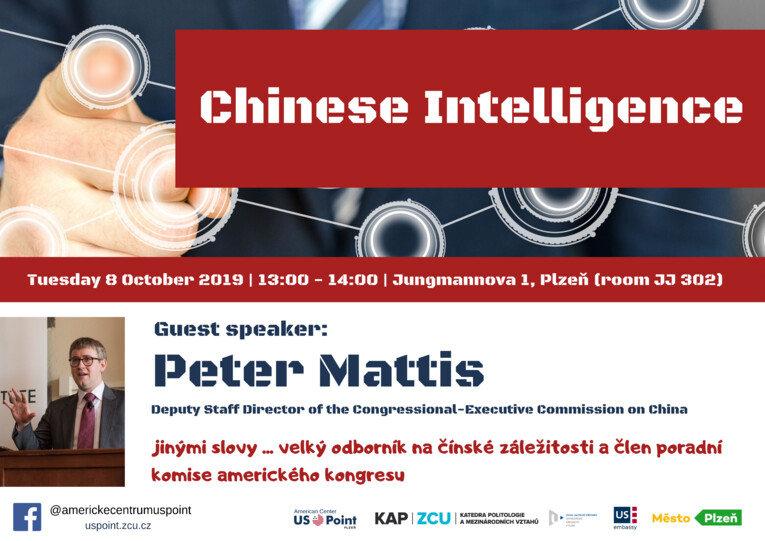 University-wide

Daniela Lukavská

08. 10. 2019, 13:00
---