University Ball

10
March
10. března, 20:00
Měšťanská beseda
Students, employees and the general public are invited to the ball of the University of West Bohemia after a three-year pandemic break.
Enter: 370 Kč, 440 Kč, 490 Kč
Intended for: students, employees, public

The ball will take place in Měšťanská beseda, the Dance Orchestra of Miroslav Novotný will play, and the main stars will be the winners of the 10th season of StarDance, Veronika Khek Kubařová and Dominik Vodička, who will also dance. In addition to them, spouses and winners of the Thália award Pavel Režná and Charlotte Režná from the music group J.K. The Tyla Theater will perform at the ball. The program will also include a bachata dance workshop.
Gallery
---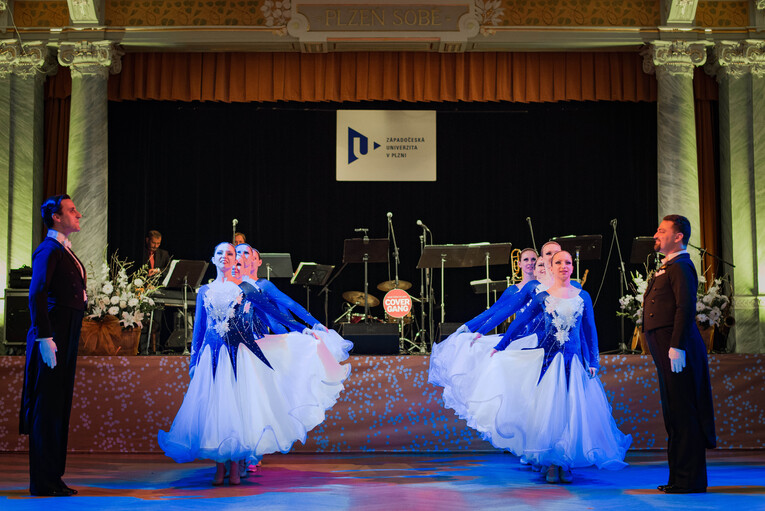 University-wide

Pavel KORELUS

10. 03. 2023, 20:00
---