New urban furniture for mass transit stops in Pilsen designed by students

The best student visions will be on display until 15 January 2022 on the premises of Paluba Hamburk. The exhibition Mobiliář pro Plzeň (Urban Furniture for Pilsen) was put together in collaboration with the Ladislav Sutnar Faculty of Design and Art at the University of West Bohemia.
A total of 44 students from the Industrial Design, Product Design and Interior Design ateliers participated in the project in the summer semester of 2021. Students from both Bachelor and Master degree programs, led by their teachers, worked on their designs. The student competition was divided into two rounds and was evaluated by an expert jury and technical experts, who also participated in defining the instructions for the competition.
"The fact that throughout the competition we managed to involve and consult with experts on design, public space and traffic was absolutely unique. The students had an opportunity to develop their visions based on information and experience from practice, which increased the quality of their designs," said Tomáš Chochole, Vice-Dean for Projects and Development at the Ladislav Sutnar Faculty of Design and Art.
The various elements of urban furniture used at public transport stops that are commonly found in other parts of public space were to be designed in a such a way that they could also be used away from public transport stops, e.g., in parks, in the street, etc. The designed street furniture includes a bus/tram stop shelter, a visual marker with the stop name, panels with traffic information and possibly advertising, a bench, a trash bin and railing. The main requirements were good quality material and technical detail, high durability, simple design, easy operation and maintenance, affordable price, variable modular design, similar aesthetic style of the various elements and a unified visual style, contemporary and preferably inconspicuous appearance with the possibility of use in various city environments (city center, the suburbs, parks). The expert jury recommended to the competition organizers the best three student designs. These include designs by Daniel Skoták, who took first place, Kryštof Píša who finished second, and Markéta Blažková who came in third.
Gallery
---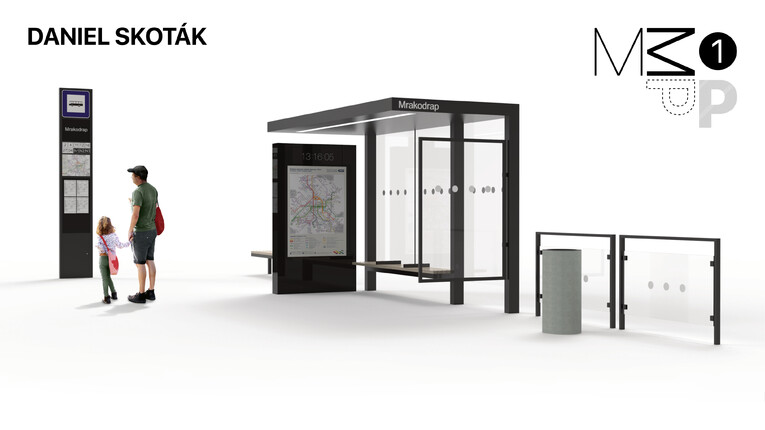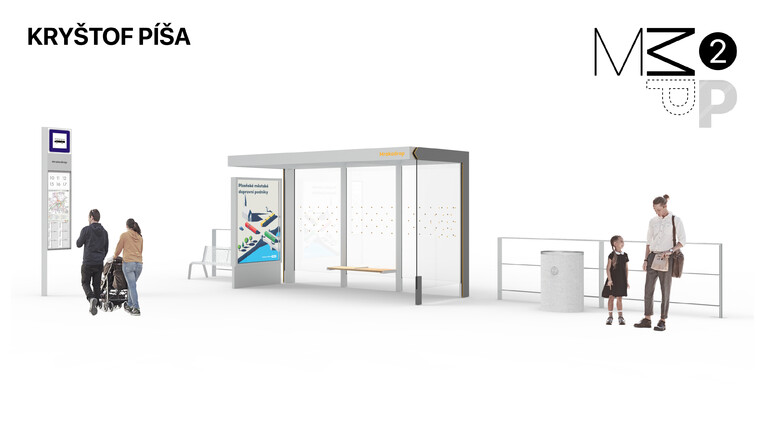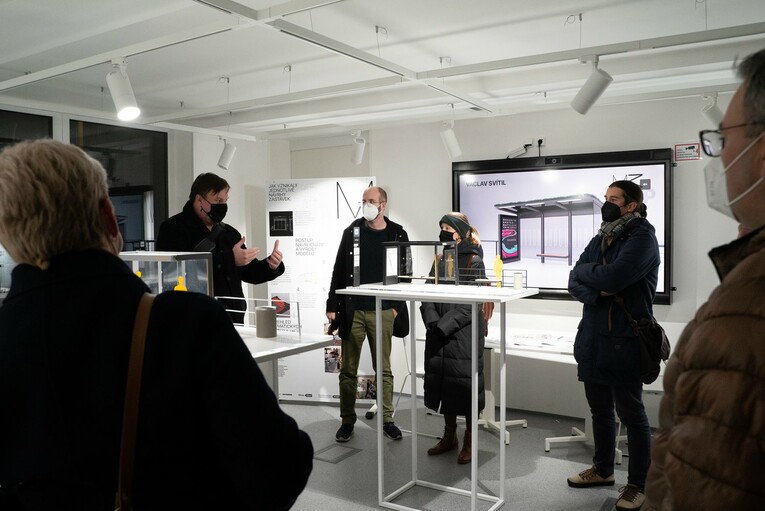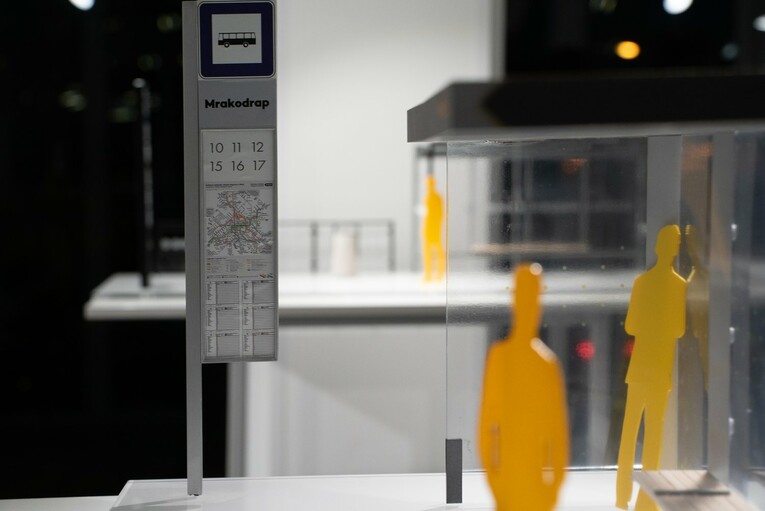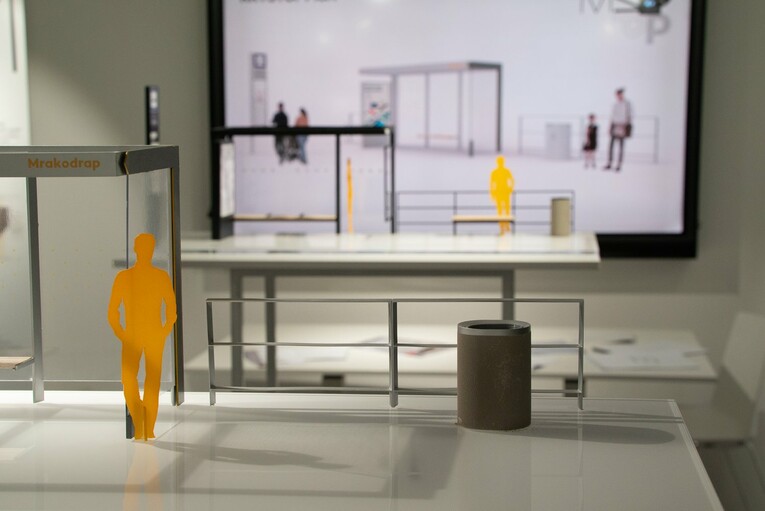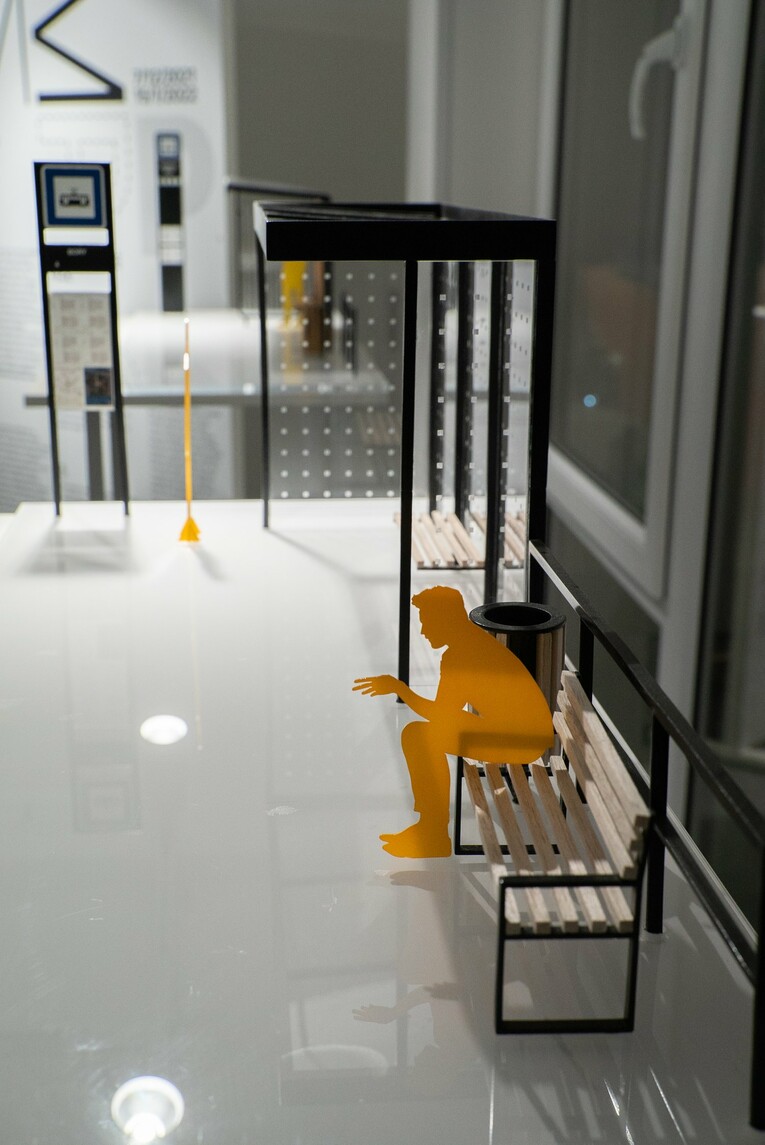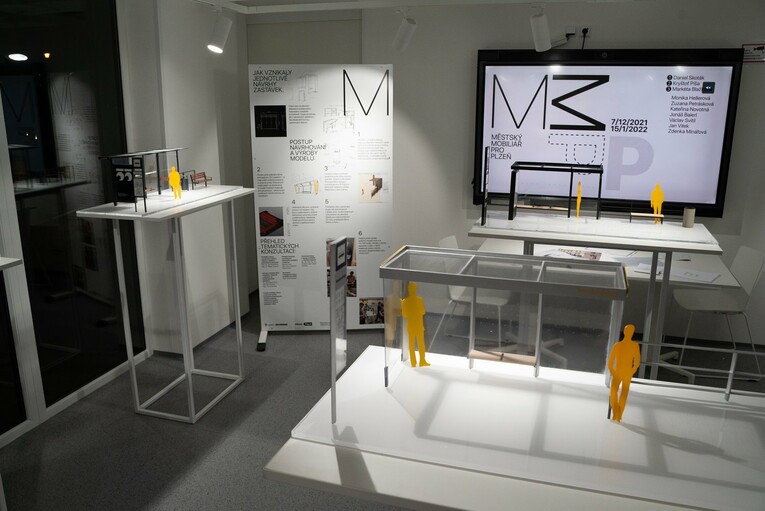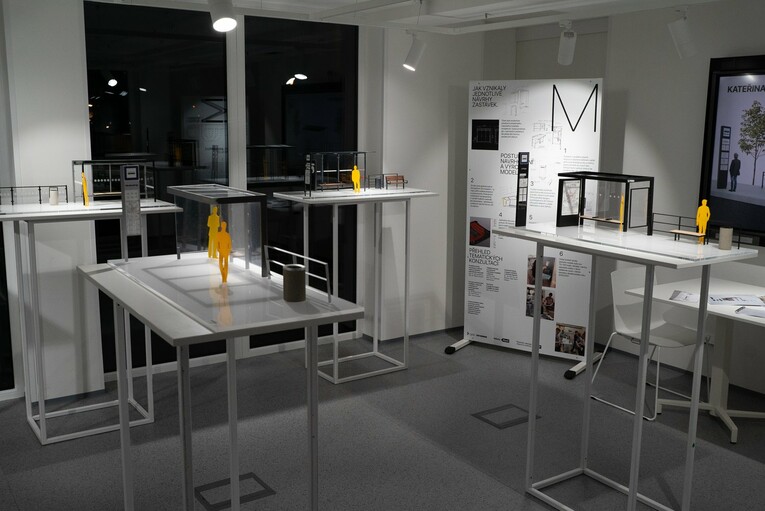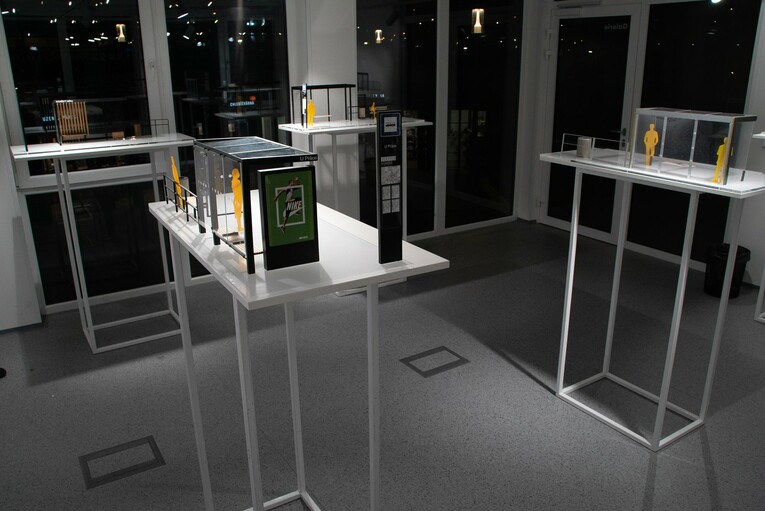 Ladislav Sutnar Faculty of Art and Design

press release of the city of Pilsen

09. 12. 2021
---