How to enjoy work and your life

24
February
24. února, 13:30
The Faculty of Mechanical Engineering, room UL 601
A modern trend in corporate management is to create conditions for employees to reconcile their work and personal lives.
Kontakt: Barbora Šolcová: bsolcova@rek.zcu.cz

The Transfer and contract research department invites you to the course How to enjoy work and your life, which will be guided by a professional lecturer Tanya MFK. Together, you will focus on how to achieve the balance that is a prerequisite for increasing work performance and productivity, but also a happy life.
The course is implemented within the project "Development of capacities and environment for strengthening international, intersectoral and interdisciplinary cooperation of the UWB"
Project number: CZ.02.2.69 / 0.0 / 0.0 / 18_054 / 0014627
Gallery
---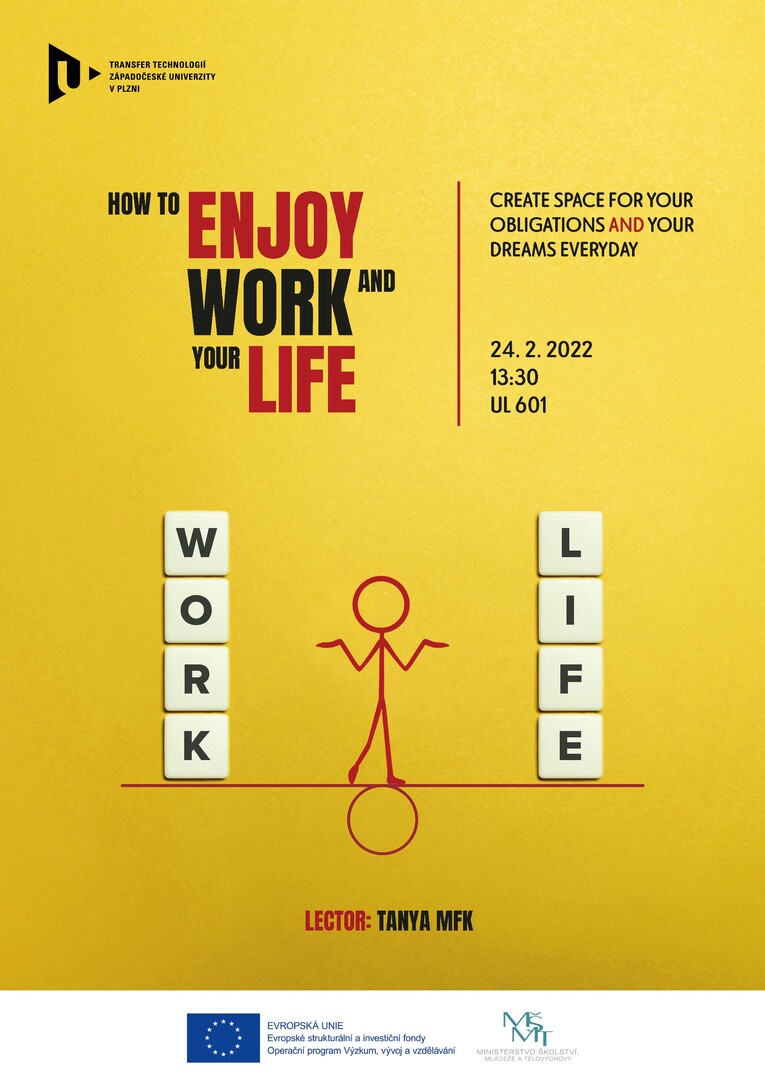 University-wide

Šárka Stará

24. 02. 2022, 13:30
---