Summer, art, fun… ArtCamp Kids!

August was not a boring month either. Only a week after the end of the 16th edition of the ArtCamp international summer school, the Sutnar Faculty's studios were brought to life again, this time by about 50 lively young participants of the new ArtCamp Kids courses.
A total of six one-week courses provided the children aged between 8 and 15 with an opportunity to try various art disciplines, explore and develop their talents and have a taste of the art school atmosphere. Who knows, maybe there were among them some future students of the Ladislav Sutnar Faculty of Design and Art, which introduced the ArtCamp Kids as part of its efforts to recognize and support the talents of all age groups.
What courses took place this year?
The painting course allowed the children to explore the magical world of colours. They tried abstract painting, still lives and figure painting, creating large-format paintings, learning to perceive a plane surface and space, and even painting with their eyes closed. Fulfilling both individual and collective tasks enhanced their perception skills and their ability to express their ideas through painting.
The participants of the comics course explored the possibilities of telling stories through images. They learned to work with the storyline, divide it into panels and use various types of text balloons. The goal was to create original comics characters and to invent interesting stories for them to be told in the form of comic strips.
The participants of the action art course proved to be really action-oriented, making their presence felt. They tried various methods of artistic expression, engaged in cooperative games and explored the links and overlaps with other disciplines. Their efforts gave rise to a variety of products, ranging from large-format paintings inspired by the oeuvre of Jackson Pollock, to installations comprising of natural materials as well as joint projects in the form of art happenings.
How to staple sheets of paper to create an original notebook, how to decorate its cover using various methods and how to arrange and glue paper sheets together to create a 3D pop-up card - all that was part of the bookbinding course. Each participant created a set of handmade notepads and notebooks which they can use during the next school year. The course was also attended by several Ukrainian children whose families escaped from war and found a new home in Pilsen.
The participants of the ceramics workshop created sets of porcelain products which they can proudly exhibit at their shelves at home. During the week's course they tried various techniques, ranging from casting liquid porcelain into plaster moulds and connecting individual casts together to modelling plastic porcelain by hand and decorating the final products.
How do you design the interior of a new home? What does ergonomics and perspective mean? How do designers work with colours and materials? The participants of the interior design course know the answers to all these questions now. They designed their own original chairs, created new materials from things and materials found at and around the Faculty, learned to work with colours and created a colour-based mood board. They also tried clay modelling, designing interior elements and creating models of these designs.
Apart from all this, the children spent a day at the Gallery of West Bohemia in Pilsen with a creative programme full of activities related to the gallery's current exhibitions.
New skills, new experiences, new friendships and lots of inspiration and fun - that is how you could sum up the children's week at the Sutnar Faculty. We look forward to seeing you all next time again!

The summer courses were organized in cooperation with the Gallery of West Bohemia in Pilsen and with the support of the City of Pilsen.

Gallery
---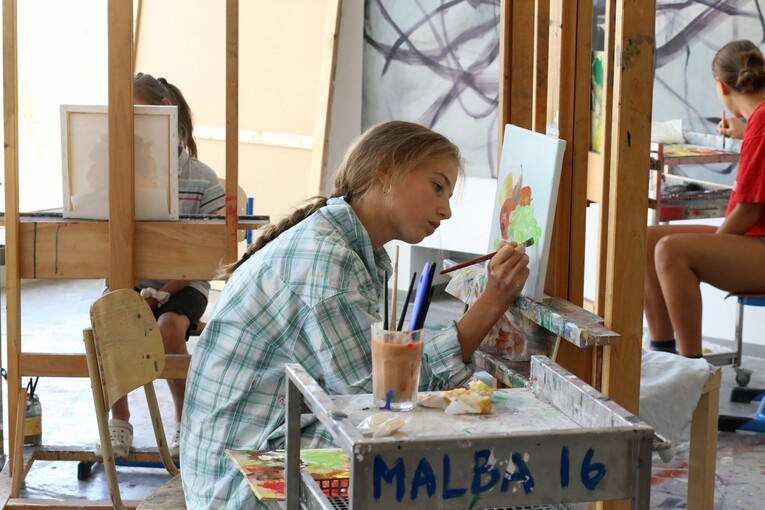 The children explored painting and its possibilities in both traditional and innovative forms.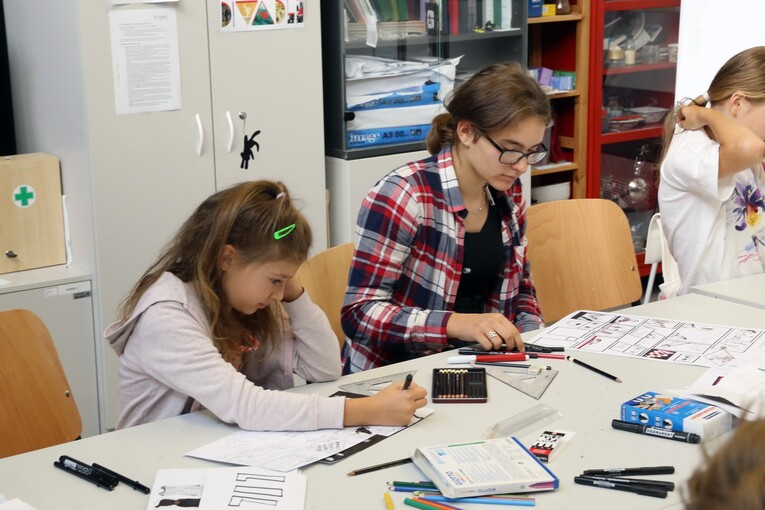 Our participants used a lot of children's imagination in their stories.
Action art and paintings inspired by Jackson Pollock.
Magic tricks with paper in the bookbinding studio.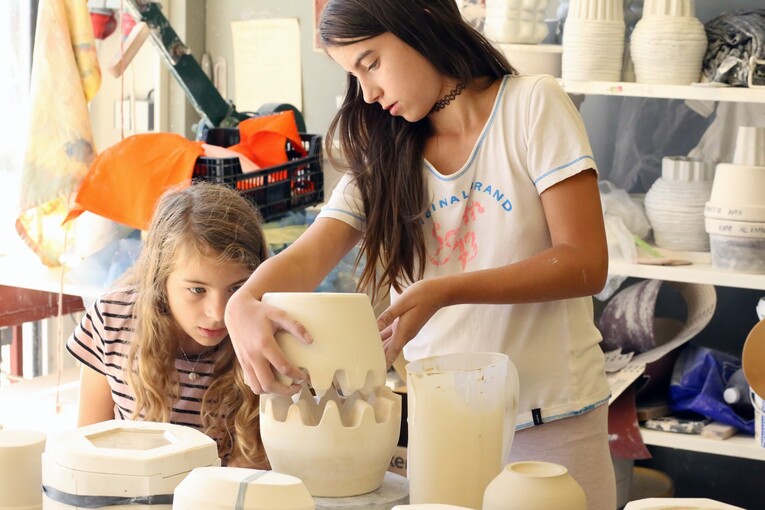 Porcelain casting in plaster moulds in the ceramics course.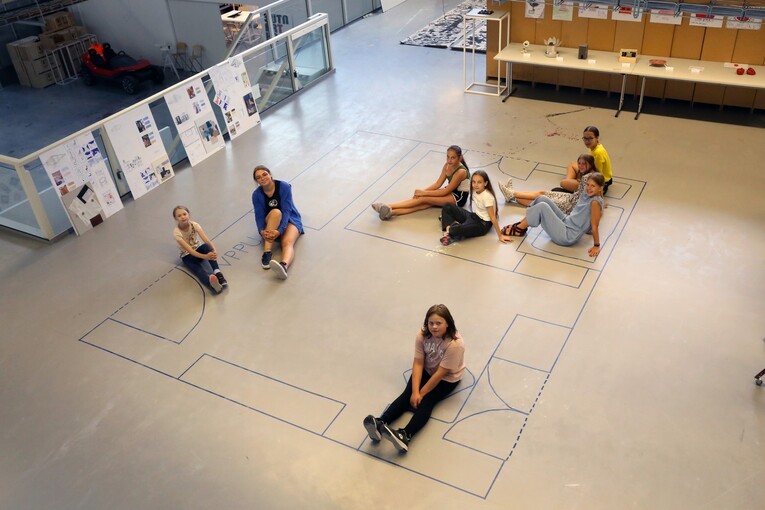 A joint project by the participants of the interior design course.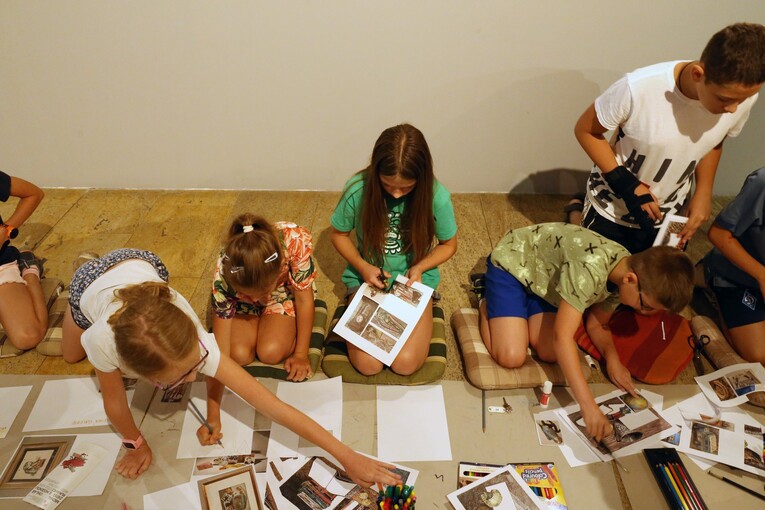 Activities in the Gallery of West Bohemia in Pilsen.
At the final exhibition the children proudly presented the results of their work to their families…
… and created original T-shirts to remind them of the course.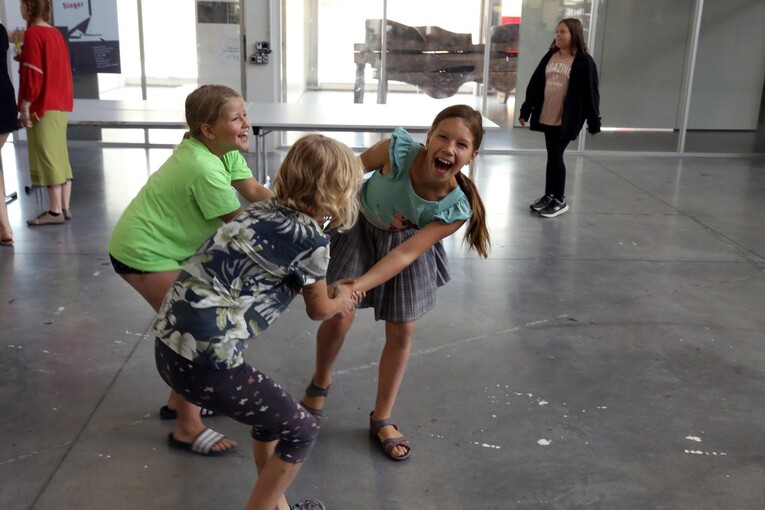 Summer, art, fun, new friendships and experiences they will remember for a long time. That was ArtCamp Kids.
Ladislav Sutnar Faculty of Design and Art

Lenka Kodýtková

20. 09. 2022
---