Researchers' Night 2022 engaged all the senses

Mysterious, unattainable and complicated. That's how science can work, but not when it's Researchers' Night. A night for science and scientists to show their real face.
This year, the University of West Bohemia in Plzeň also joined the popular Europe-wide Researchers' Night and on Friday, September 30, invited people to visit the campus in Borská Pole in the evening and at night. The theme of Researchers' Night this year was All the Senses, and that was reflected in the expositions with which the faculties and units of ZČU filled the corridors and other areas of the Faculty of Electrical Engineering, Faculty of Mechanical Engineering and Faculty of Applied Sciences. The large numbers of visitors were able to exchange reality for virtual reality from 6 p.m. to 10 p.m., perform experiments with sound aids, engage their sense of touch and smell and even perceive magnetic fields during demonstrations prepared by scientists.
The visitors' eyes and ears were also occupied by the climax of the event – a video projection on the building of the Ladislav Sutnar Faculty of Design and Art, which the faculty, as in previous years, had specially prepared for this occasion.
On the occasion of Researchers' Night, the ZČU YouTube channel also featured four specially filmed videos, Paraglider Simulator, Rehabilitation in Virtual Reality, Moire Patterns as a Distracting Optical Effect and Physiotherapy after Stroke, which will commemorate Researchers' Night until next year's event.
In 2022, Researchers' Night in the Czech Republic will become an associated event under the European Research Night banner.
The SCIENCzEch 22-23 project is an associated event of MSCA and the European Citizens' Initiative supported by the Marie Skłodowska-Curie Actions programme. Call: HORIZON-MSCA-2022-CITIZENS-01 (Marie Skłodowska-Curie actions European Researchers' Night 2022–2023).
Gallery
---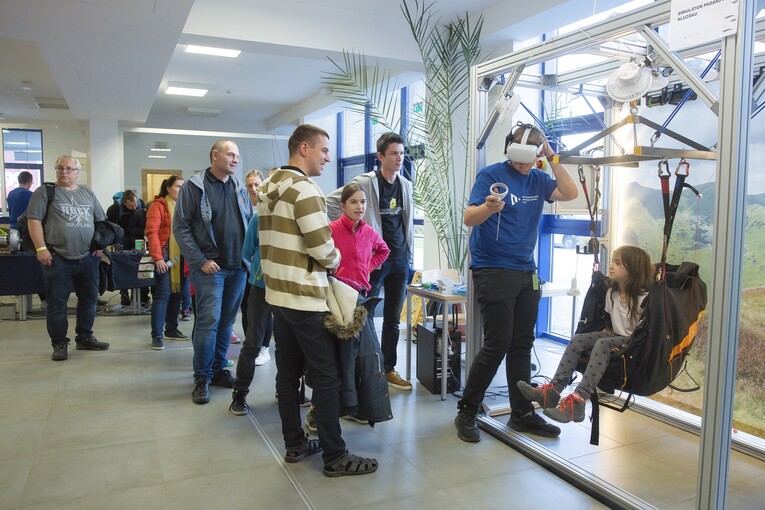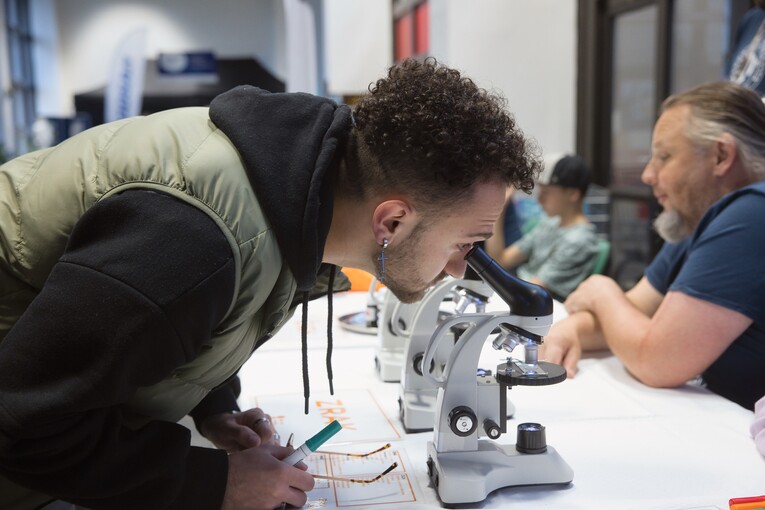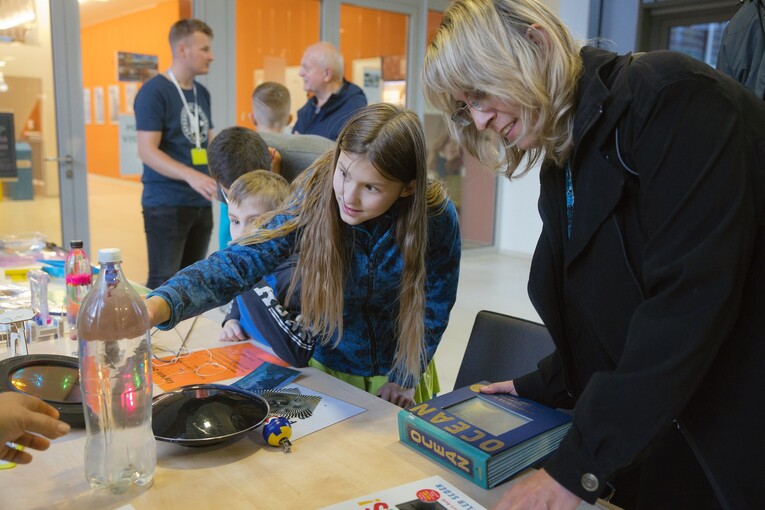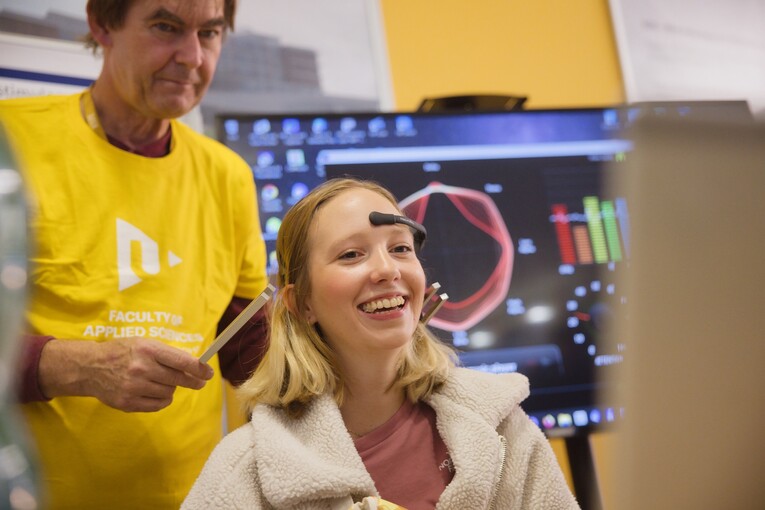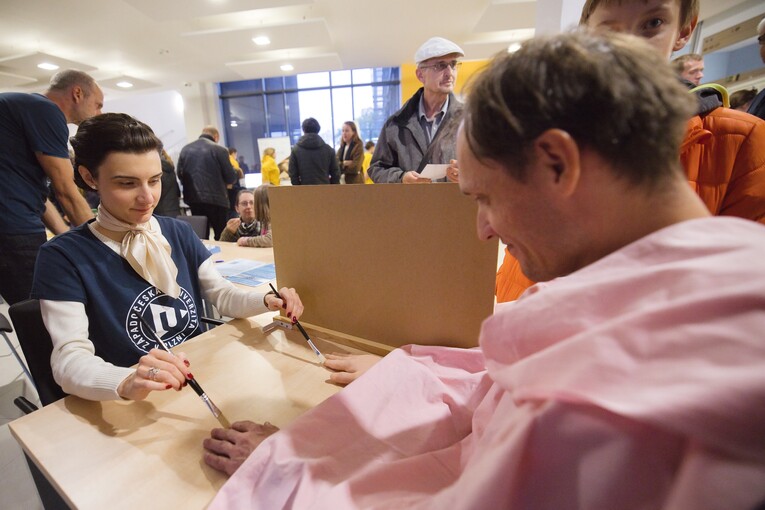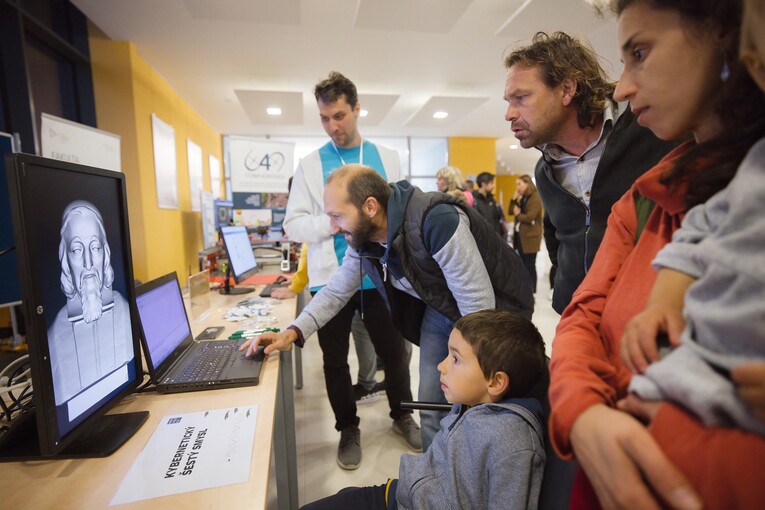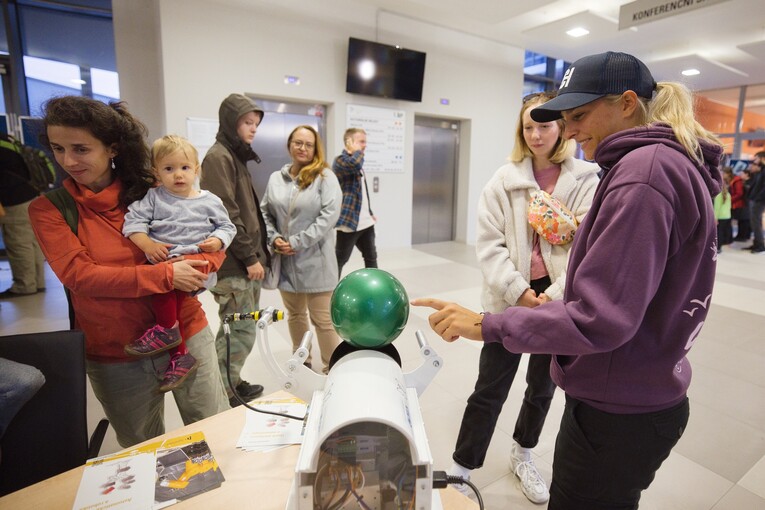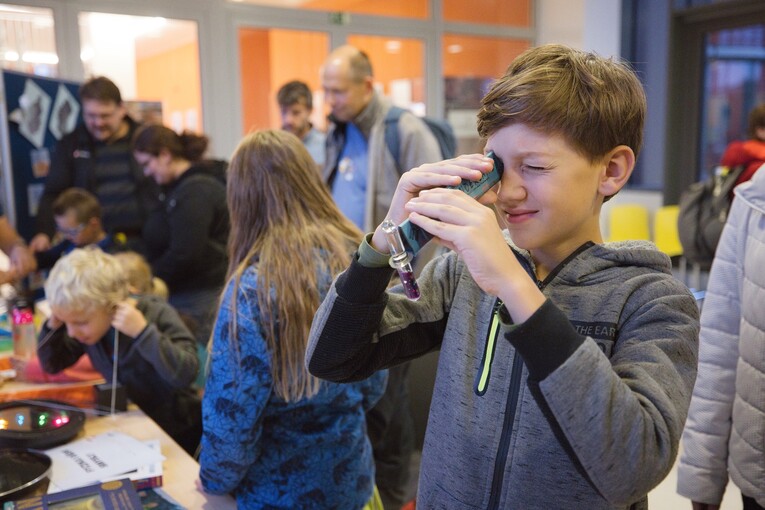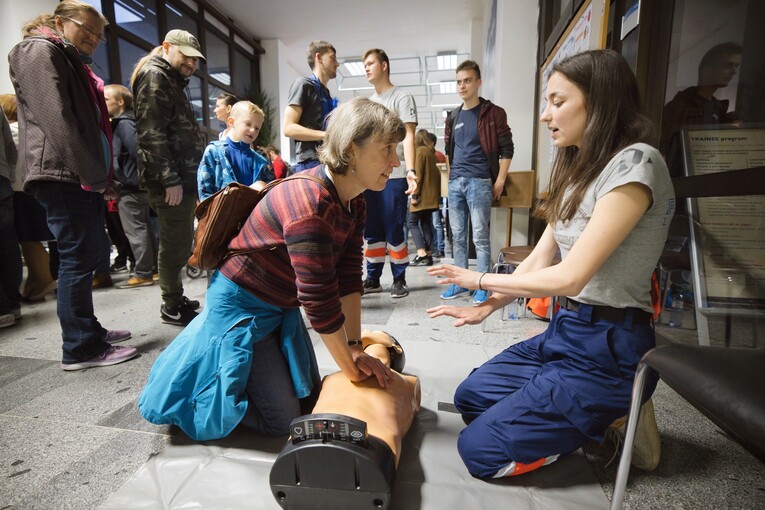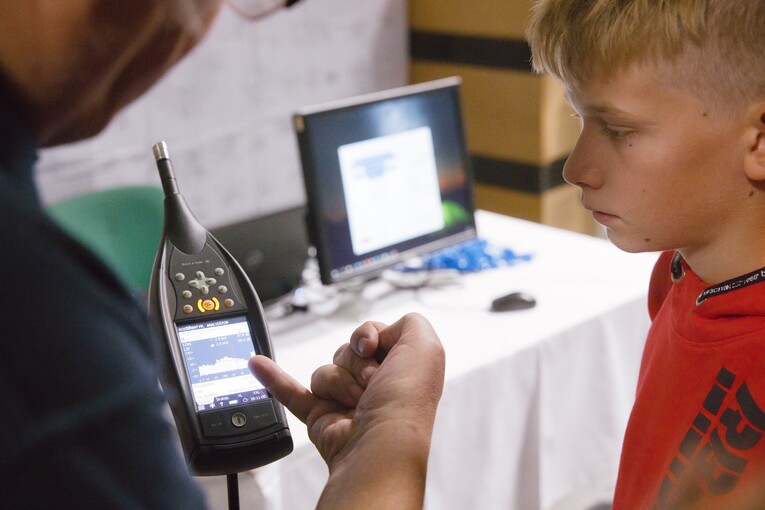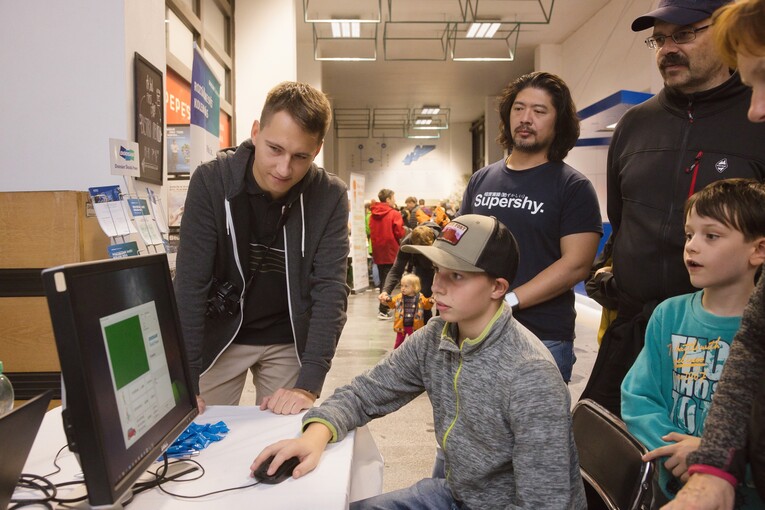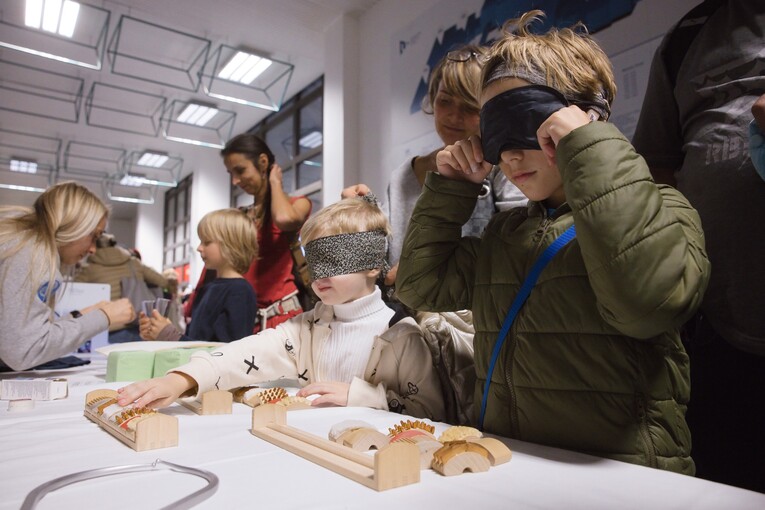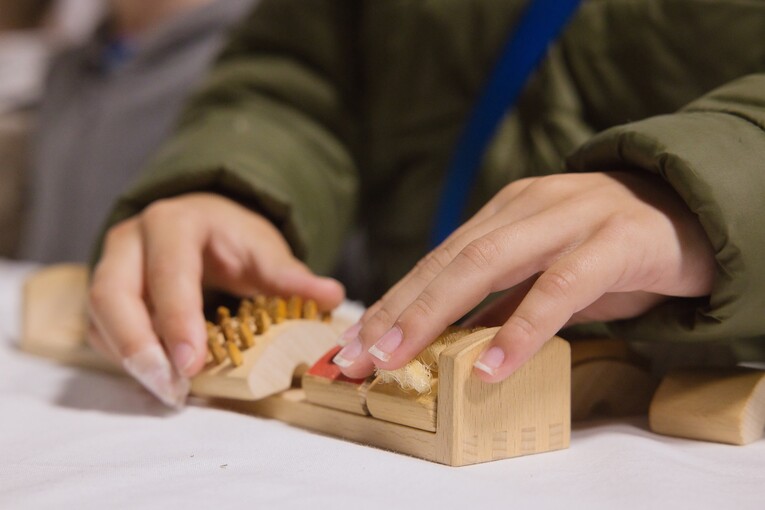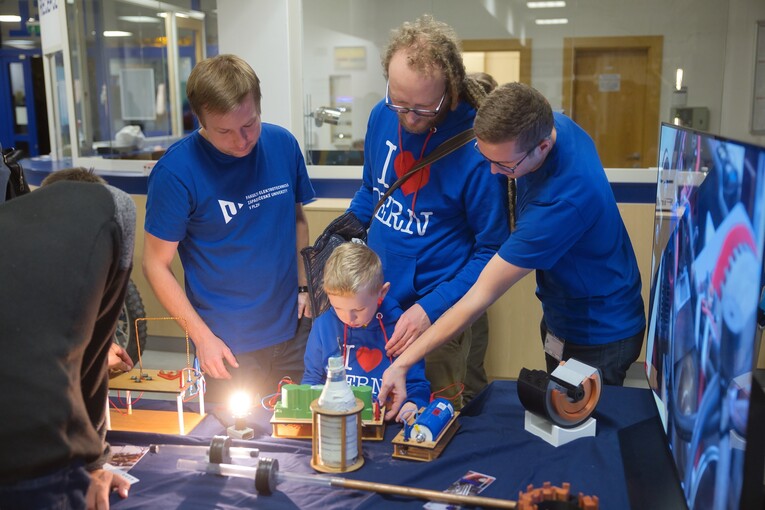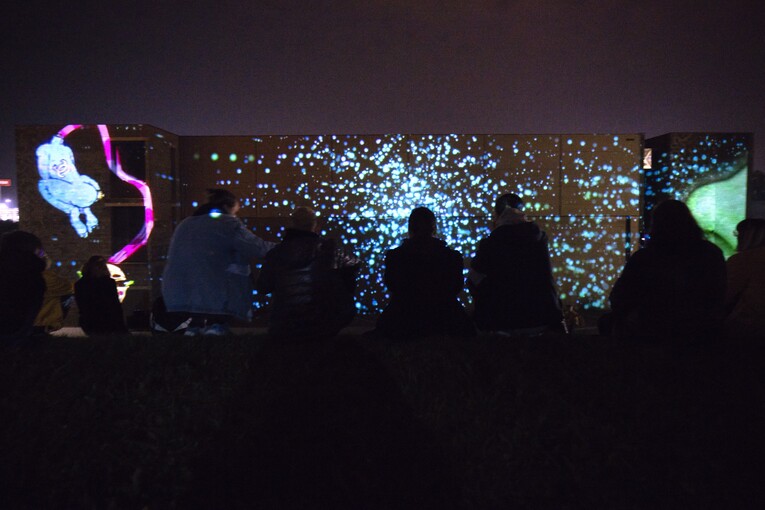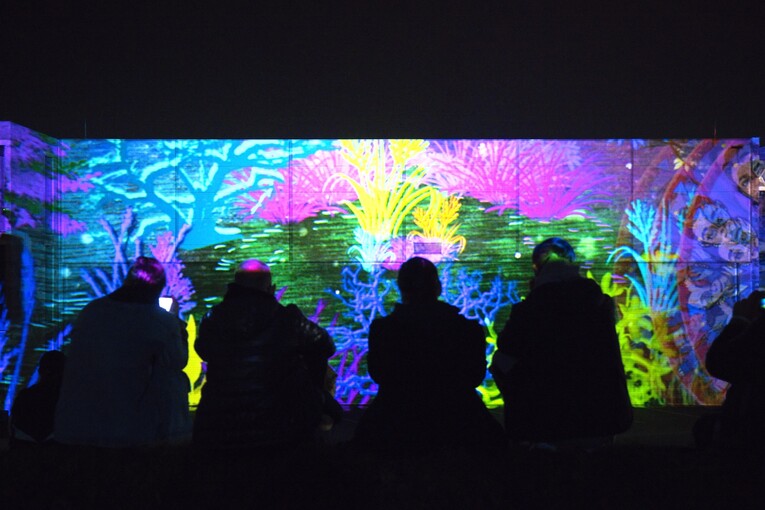 University-wide

Pavel KORELUS

05. 10. 2022
---