Academics on skates finish just one goal shy from the Jan Palach Cup
UK Hockey Prague – UWB Academics Pilsen 5:4 (1:2, 0:0, 3:2 - 1:0).
Prague's Eden Ice-Hockey Stadium has hosted a number of major ice-hockey battles; however, the final of the University Ice-Hockey League, whose winners apart from the champions' title also receive the Jan Palach Cup, was played at this stadium for the first time. The suspenseful match pitted the UWB Academics Pilsen team made up of UWB and Charles University's Pilsen Medical School students against the CUNI Hockey Prague team, i.e., hockey players representing Charles University.
It was their third match and the stakes were high. The first match finished 3:2 for the West Bohemia team, while the Prague team dominated the second match, winning it 6:3.
The first period of the Monday match belonged to the Academics, who scored two goals, letting in only one. Although the second period offered several opportunities to score, no more goals were added. In the final period, the home team managed to tie the score after letting in two goals but scoring three. At the 58-minute mark, the score was 4:4, which stayed that way until the end of the last period. In extra time, CUNI Hockey Prague scored the winning goal.
Despite the final result, we want to congratulate the Academics on their excellent performance in the first-ever completed University Ice-Hockey League and extend our thanks for their representation of the University of West Bohemia.
Video
---
Gallery
---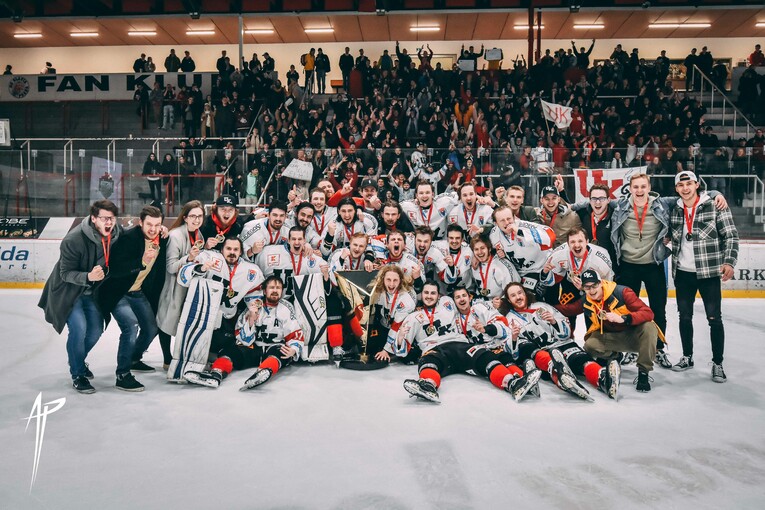 University-wide

Pavel KORELUS

26. 04. 2022
---