Firefighters received smart emergency suits from the Faculty of Electrical Engineering
The handover of the equipment, which is so far used only by Prague firefighters, was the main point of the Heroes of Pilsen event.
The Faculty of Electrical Engineering and the Faculty of Health Studies of the University of West Bohemia presented themselves at the Heroes of Pilsen event on Saturday, 10 September, which invited the public to the DEPO2015 area for a day with the Integrated Rescue System. The Faculties, cooperating intensively with firefighters and rescuers, could not be absent.
The Faculty of Electrical Engineering presented the outputs of research and development, especially in the field of smart textiles and sensors. "Of course, there was also a smart firefighter's suit, visitors could also try out measuring the temperature of distant objects using a smart glove, and there were also fire sensors wearable and deployable by drones," says Petr Kašpar on behalf of the exhibitor.
The highlight of the Heroes of Pilsen was the official handover of 18 smart firefighter suits and gloves to the firefighters of the Pilsen Region by the Mayor of Pilsen, Pavel Šindelář. "Regional Director Pavel Musil received this new equipment on behalf of the firefighters. After the firefighters from Prague, who started using the smart suits this spring, the Pilsen firefighters are the second fire brigade where the smart suits from FEE will be put into practice," continues Petr Kašpar.
The use of smart suits and gloves in action could then be watched by the public with commentary during the extinguishing of a mock fire.
Gallery
---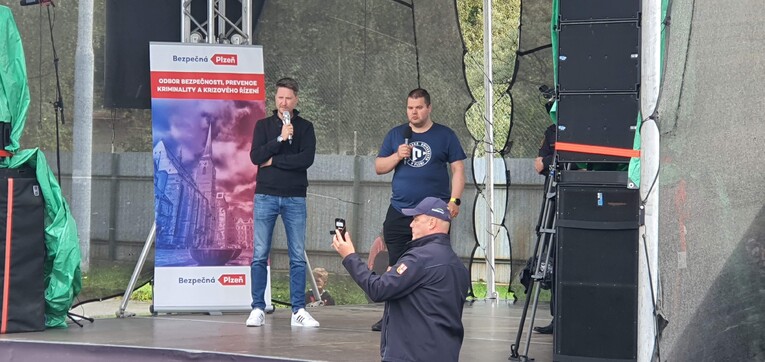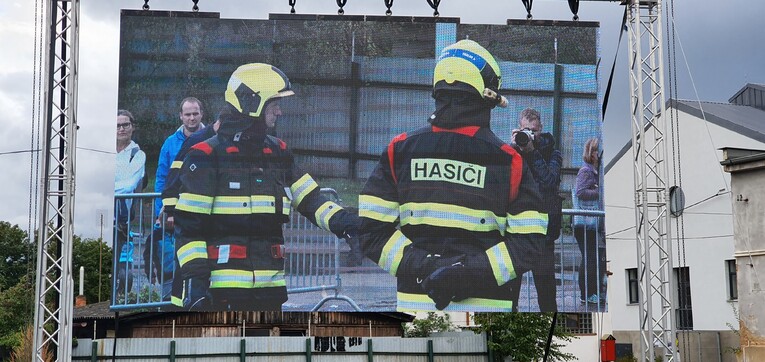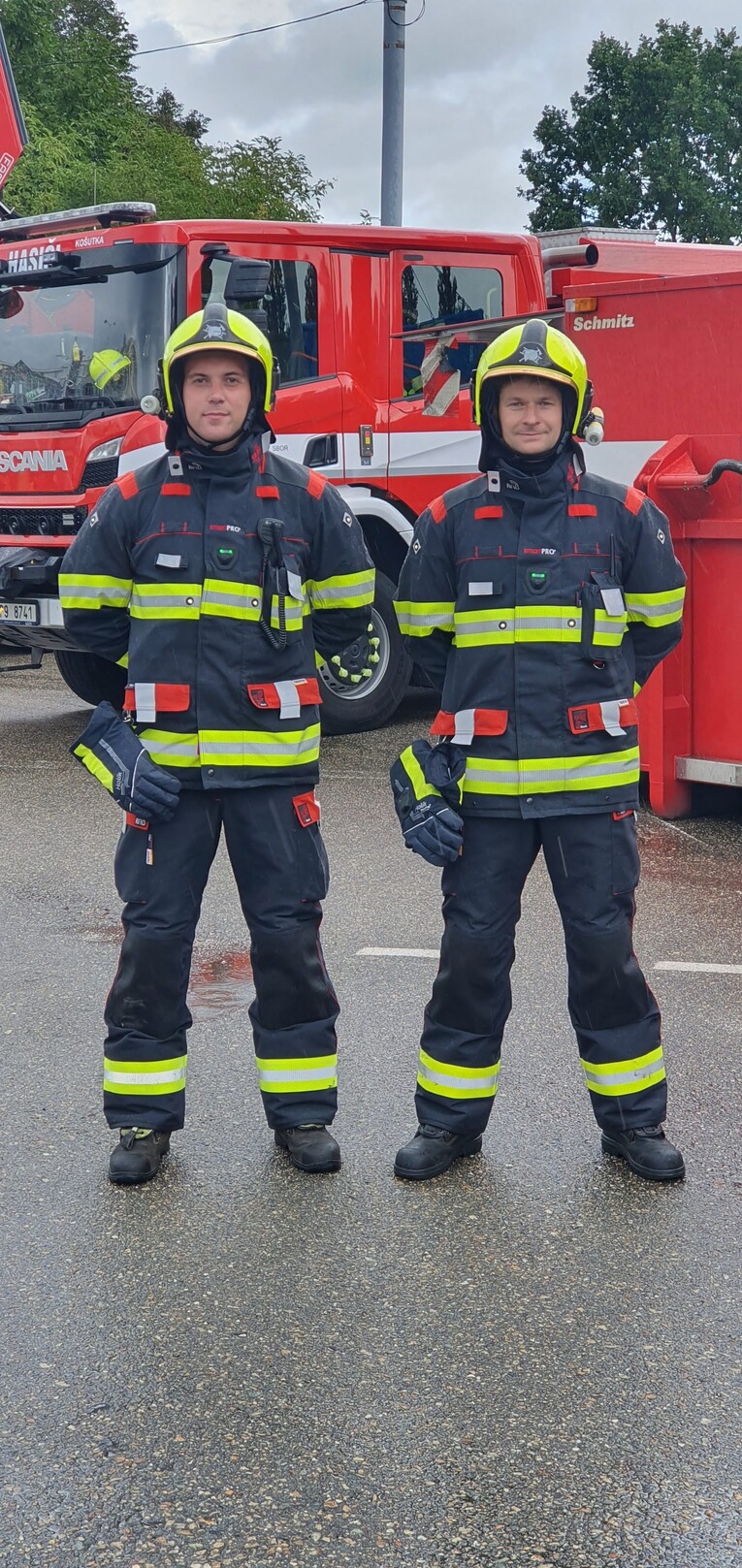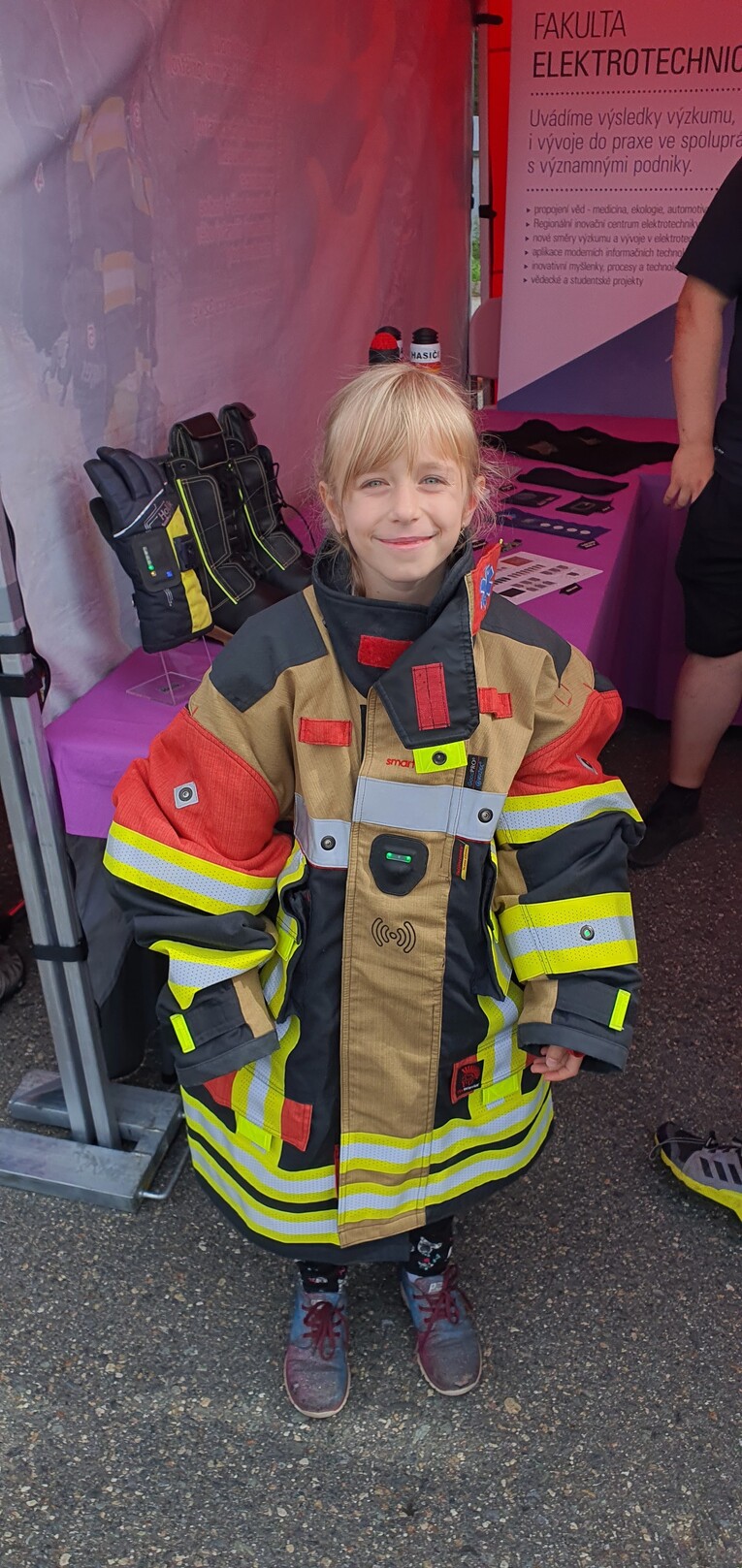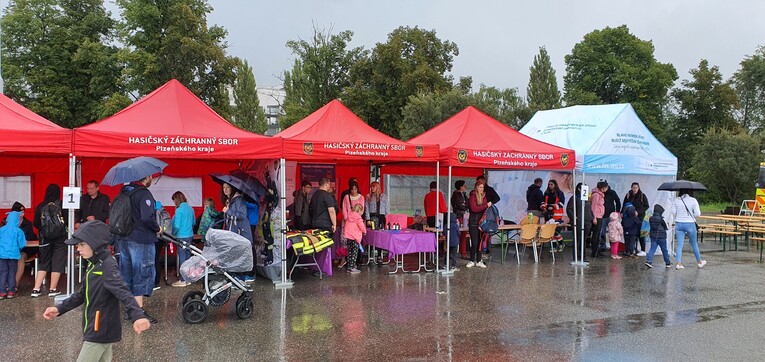 Faculty of Electrical Engineering

Pavel KORELUS

14. 09. 2022
---