The Neuron Award for NTC researchers
Achievements Science Employees

The Neuron Award for connecting science and business was won by the startup Pinflow Energy Storage. Its co-founders are researchers from the institute of New Technologies - Research Center (NTC) of the University of West Bohemia (UWB) and researchers from the University of Chemistry and Technology.
The expert jury announced the prestigious award of the Neuron Foundation on Sunday 16 October 2022. The event took place in the National Museum in Prague. "Science brings the light. And light brings hope." With this sentence, Karel "Kovy" Kovář the master of ceremonies started the event.
Since 2009, the Neuron Foundation has been awarding prizes to promising Czech scientists. The goal is to support not only specific personalities but also to increase the prestige of scientific research in the Czech Republic. During the gala evening, the Neuron Award for promising scientists first went to six personalities. This was followed by the presentation of the Neuron Prize for connecting science and business, and at the end, the Neuron Prizes were presented to scientists who, with their lifelong contribution, exceeded the boundaries of Czech science: doctor Jan Starý and chemist Pavel Hobza.
The Neuron Award for connecting science and business headed to Pilsen. The commission awarded Pinflow Energy Storage, whose co-founders are Jiří Vrána and Jaromír Pocedič from the NTC research center, together with Juraj Kosek and Petr Mazúr from UCT Prague. The Pinflow team deals with the issue of energy storage. The startup's products are vanadium redox flow batteries, which are non-flammable, non-explosive and can separate capacity and power.
Martin Fusek, director of IOCB Tech, and patron Barbara Paldus with her son handed over the award to colleagues. "This year's prize was awarded by the expert jury to a project dealing with energy storage, i.e. a very current topic. What convinced the jury was a combination of several things. This is a project that is really based on basic science, secondly, it is a project that combines the scientific environment - scientists from different universities. It is a combination of scientists from the University of West Bohemia and scientists from the University of Chemistry and Technology. The third impulse was that in the first year the team members were able to translate their ideas into industrial applications. So they successfully implemented the first unit for energy storage directly in an industrial environment," said Martin Fusek.
Gallery
---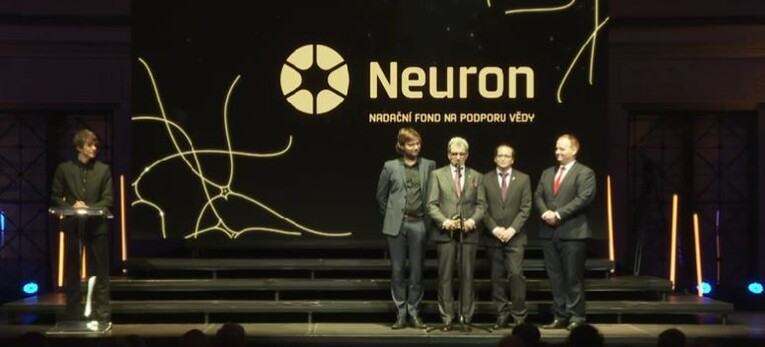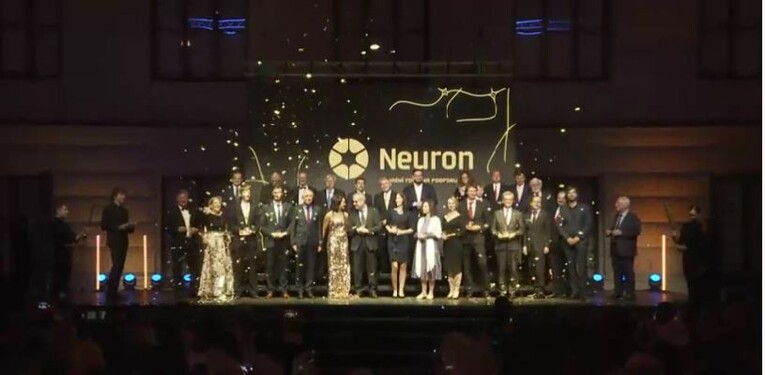 New Technologies - Research Centre (NTC)

Dita Sládková

17. 10. 2022
---