The 17 November Forum reminded us that freedom cannot be taken for granted

On 15 November, the Faculty of Education hosted the first edition of the 17 November Forum. The aim of the event is to commemorate the Day of the Struggle for Freedom and Democracy and International Students' Day.
The event was hosted by student organisations of the University of West Bohemia – the Academic Association of Political Science Students in Plzeň and ELSA Plzeň.
The event held under the auspices of the rector of the UWB, Miroslav Holeček, and the Hetman of the Plzeň Region, Rudolf Špoták, brought more than 150 students to the Faculty of Education on Tuesday, 15 November.
The first discussion panel featured direct participants in the events of November 1989: a representative of the Czechoslovak underground movement, signatory of Charter 77 and journalist František "Čuňas" Stárek, and a participant of the student demonstrations in 1989, lawyer, former minister for human rights and senator, Jiří Dienstbier. František Stárek remembered his time in communist prisons, where he had spent several years of his life for disseminating samizdat, and Jiří Dienstbier talked about his childhood in the family of a prominent dissident. František Stárek noted that he had in fact spent 17 November 1989 in prison, where the news took a long time to reach him, and only through official state sources. Jiří Dienstbier experienced 17 November 1989 in the streets of Prague. As a member of the STUHA student movement which organised the main demonstration of the day, he took direct part in the events that ensued.
The second discussion panel provided a scholarly perspective. The historian Lukáš Novotný from the Faculty of Philosophy at UWB, Karel Zeman, professor at the Faculty of Economics at the University of Economics in Prague and the Josef Hlávka Institute of Economy, and the dean of the Faculty of Law of UWB, Stanislav Balík, spoke about the connection between November 1939 and November 1989 and the process of economic and legal transformation. Karel Zeman noted that communist foreign trade was not as focused on countries in the east as commonly assumed; he also said that one of the key objectives of the transformation was to prepare laws that would make it possible to privatise state property and return property to those from whom the communist government had seized it. Lukáš Novotný talked about how it's important to remember the connection between November 1939 and November 1989, because it was the bravery of the students of 1939 that gave strength to the protesting students 50 years later. Stanislav Balík emphasized the importance of the process of drafting a new constitution in the 1990s and as a former constitutional judge also spoke about how successful the Constitutional Court is in protecting the Constitution of the Czech Republic.
Gallery
---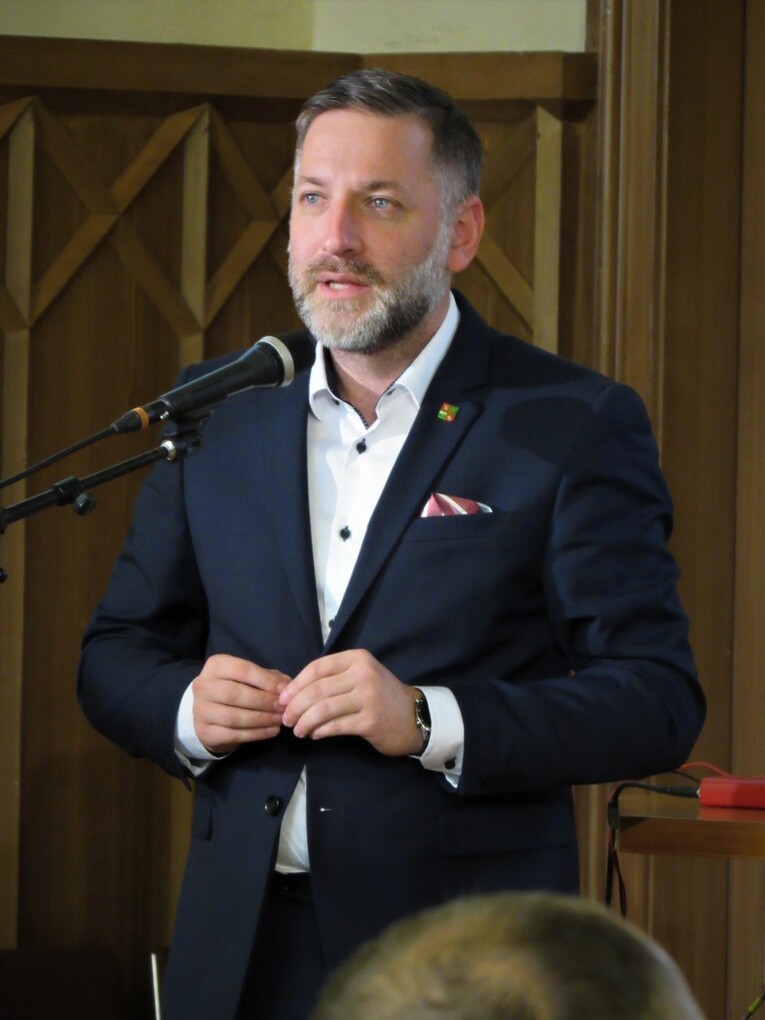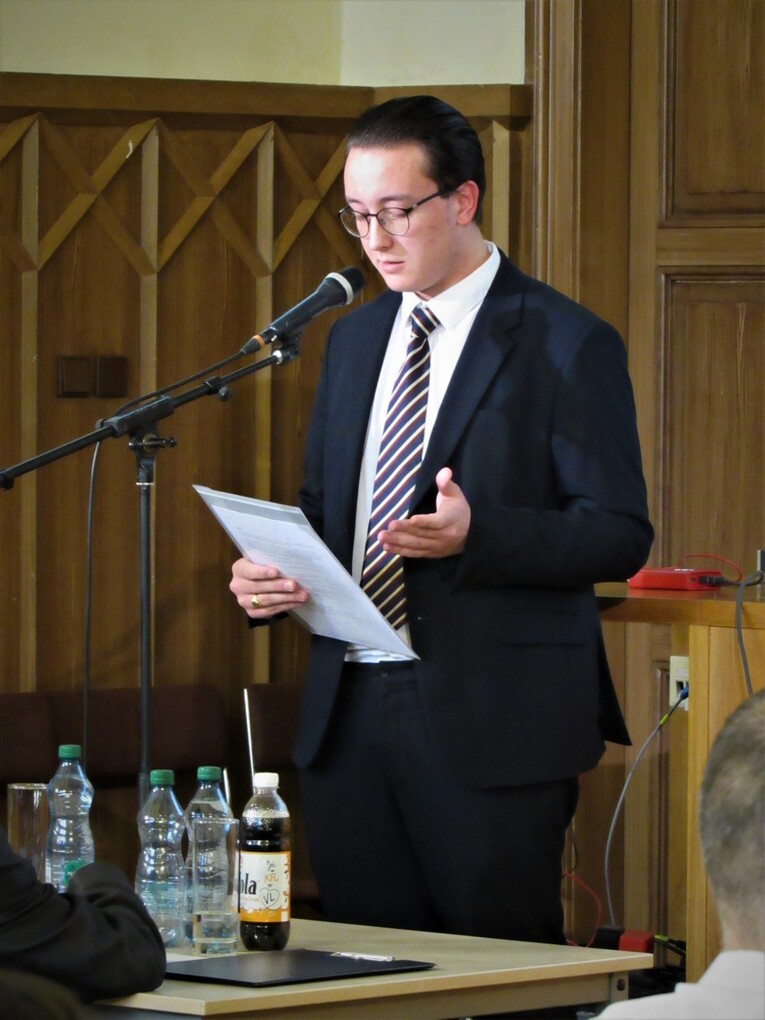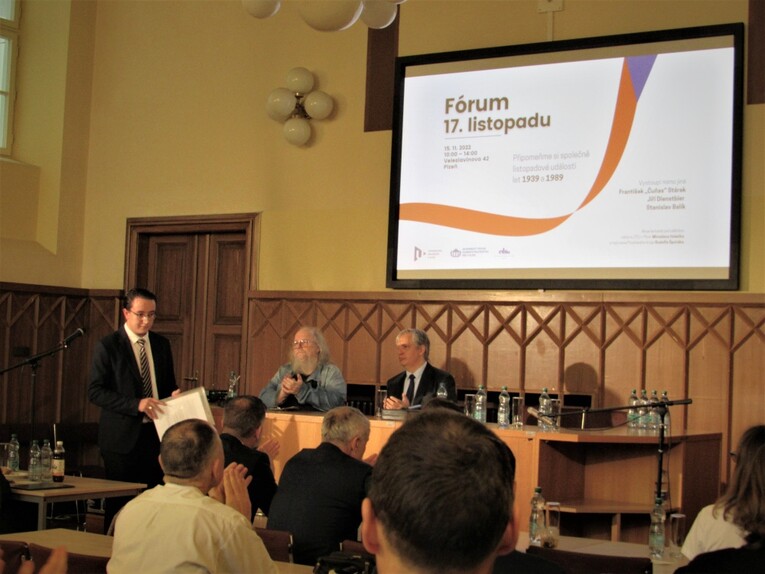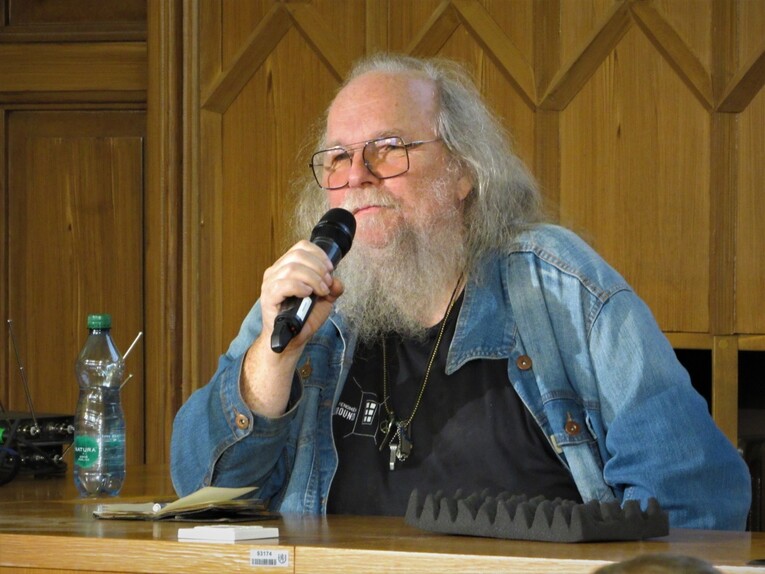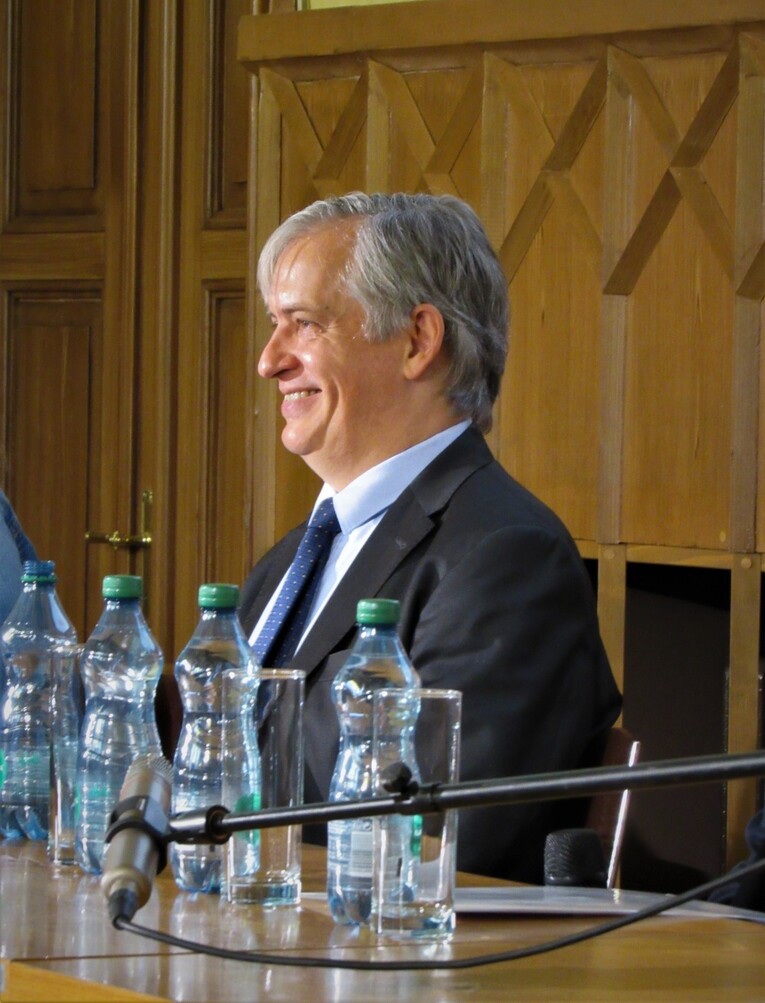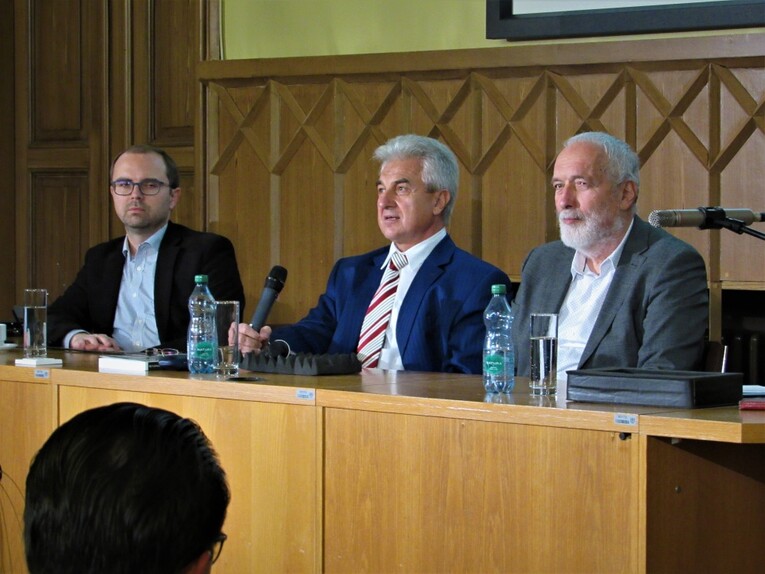 University-wide

Dominik Schejbal

16. 11. 2022
---