Grodzisko near Skała – a fortified 13th c. monastery?

10
May
10. května, 11:10
SP417 (Sedláčkova 15)
We invite you to a lecture by Michał Wojenka entitled: Grodzisko near Skała – a fortified 13th c. monastery?
The second half of the 13th century in southern Poland is a time of significant changes in military architecture, reflected in the spread of masonry fortifications as well as the emergence of the first defensive structures built by noblemen and clergy. It is not different in the case of the Cracow Land, which may be considered the major part of then divided territory of Poland. One of the most intriguing defensive structures of that time is Grodzisko near Skała (Cracow district), placed in pictoresque karstic landscape of the Cracow Upland. The archaeological excavations carried out by the author of this lecture in 2016-2022 (13 months of excavations in total) led to the the reconstruction of the large part of medieval masonry architecture, situated in the eastern wing of the main part of the site. In the light of the archaeological evidence, the medieval architecture at Grodzisko shall be dated from mid-13th c. to the turn of the 14th c.
The function of this place in the Middle Ages is still far from clear, although most of data speaks in favour of linking the site with the fortified monastery of the Poor Clares, founded in 1257 by by the sister of duke Bolesław V the Chaste – Salomea (died in 1268). According to written evidence, the monastery – known as Lapis Sanctae Mariae or monasterium de Scala is supposed to function only shortly, in ca. 1259 - ante 1301.
Gallery
---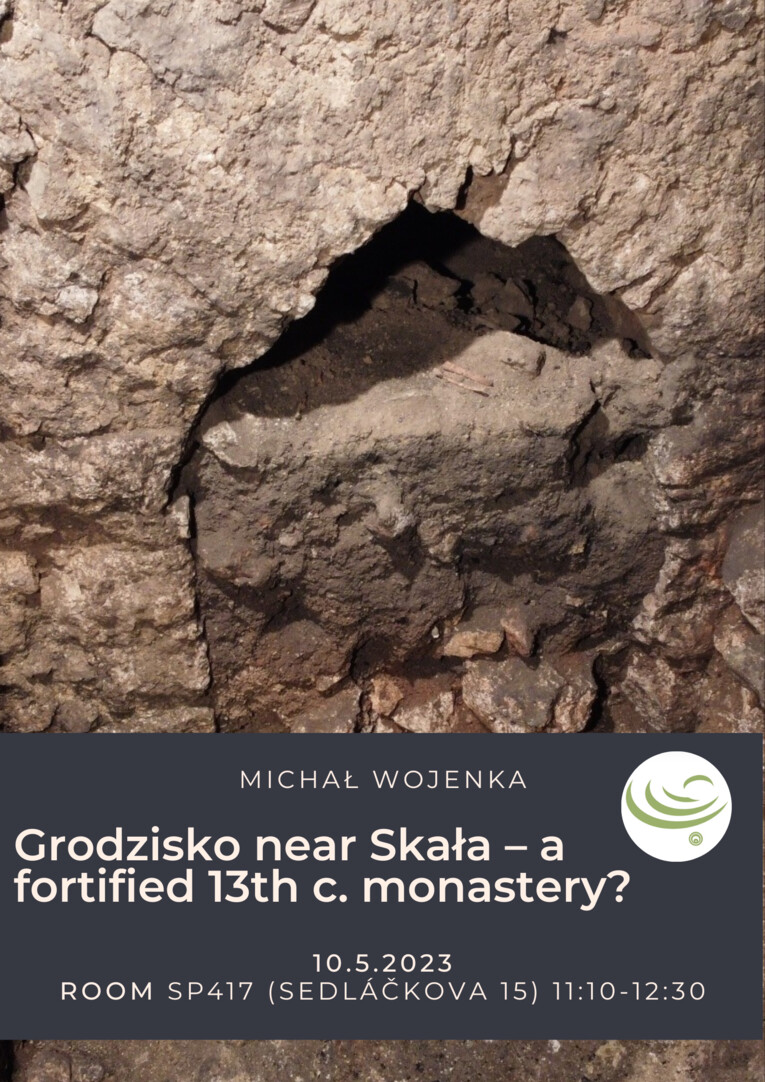 Faculty of Arts

Department of Archeology FA UWB

10. 05. 2023, 11:10
---