Successful completion of the NCK Engineering 2019 - 2022 project
On April 20, 2023, the National Technical Library held a ceremonial part of the Final Opponent's Proceedings of the completed project – the National Center of Competence ENGINEERING. UWB was also part of the project consortium, specifically RTI of the Faculty of Engineering and NTC.
The four-year project, whose solution was completed in December 2022, aimed at research, development and innovation activities in the field of engineering. Specific activities, solved through sub-projects, were aimed at increasing the performance and accuracy of machines and equipment, reducing energy consumption, automating production processes, shortening innovation cycles, and taking into account Industry 4.0 trends. 9 research organizations and 19 industrial enterprises were involved in the project, which together solved 55 sub-projects and can boast 135 results.
"The New Technologies - Research Center was included in the consortium together with the Wikov Gear company, and we solved research and development for innovations and modernization of industrial gearboxes," says David Lávička, deputy director of NTC for project activities. "The Regional Technology Institute was involved in the solution across the research agenda and was the leader of a number of projects, and together with the consortium partners (Plasmametal, VKV Tools, HVM Plasma, GTW Bearings, COMTES, Urdiamant, FMT VŠB-TU Ostrava) we contributed more than twenty innovations for Engineering" adds Jan Řehoř, director of RTI.
The participants at the closing ceremony were welcomed by Professor Václavík, the main researcher of the NCKS project and the director of VÚTS a.s., which coordinated the entire project. Summary information on the progress of the project solution was presented by project manager Jaromír Ficek. This was followed by presentations of selected results of partial projects, with representatives of industrial enterprises and representatives of research organizations. The guests Petr Konvalinka and František Kubelka from the Technological Agency of the Czech Republic and Petr Očko and František Kubelka from the Ministry for Regional Development also briefly evaluated the project. "I thank all the members of the consortium for the excellent work done during the project and I strongly hope that we will build on the great results in the next six years as part of the continuation of the project supported in the 2nd public competition of the NCK Program," thanked prof. Vaclavík.
Gallery
---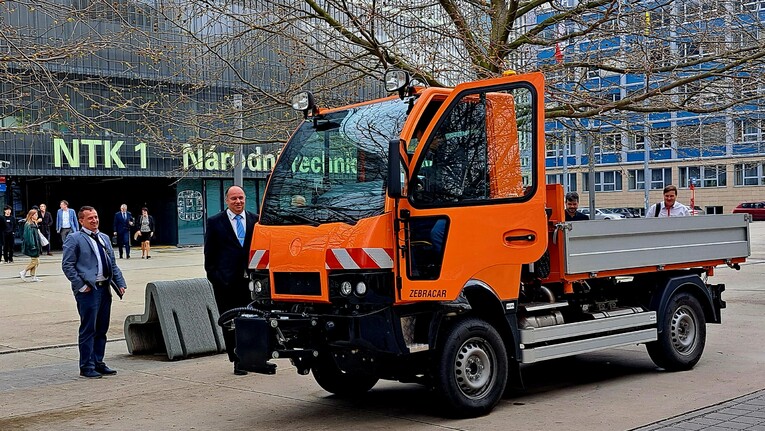 New Technologies - Research Centre (NTC)

Dita Sládková

11. 05. 2023
---