Electrical engineering and IT faculties in the Czech and Slovak Republics establish a joint alliance

The electrical engineering and computer science faculties at technical universities in the Czech Republic and Slovakia are establishing a joint alliance. Establishing the alliance is one of the most significant benefits of this year's FELAPO 2023 meeting.
The next edition of the Meeting of Faculties of Electrical Engineering and Similar Technical Colleges and Universities of the Czech Republic and Slovakia - FELAPO 2023 took place on 15-17 May 2023. It is an important meeting of the leaders of electrical engineering and computer science faculties - deans, vice-deans, secretaries, and chairs of academic senates in the field of electrical engineering and computer science. This event, held annually since 1990, has become a tool for sharing information, solving problems, and presenting the latest trends and experiences.
One of the most significant contributions of this year's FELAPO is the formal establishment of the "Alliance for Electrical and Computer Engineering." This Alliance, composed of electrical engineering and computer science faculties in the Czech and Slovak Republics, has become essential for joint activities in this field. The Alliance aims to coordinate and promote cooperation between faculties, to share resources and knowledge, and to work together towards innovation and development in electrical engineering and informatics. The dean of FEE UWB, Prof. Zdeněk Peroutka, was elected as the chairman of this Alliance, who will also represent it externally in negotiations. "I am convinced that closer cooperation between the electrical engineering and informatics faculties of the Czech and Slovak Republic will lead to further development and popularization of the field, which is crucial for society. Moreover, I see the formal establishment of this Alliance as an important milestone that will enable us to speak with one voice and promote our common interests," said Dean Peroutka.
The faculties took turns organizing the meeting; FELAPO 2023 was organized by the Faculty of Electrical Engineering of the Czech Technical University in Prague. A total of 16 faculties, 11 from the Czech Republic and 5 from Slovakia sent representatives to the castle in Liblice in the Mělník region.
FELAPO 2023 brought many opportunities for discussions, sharing knowledge, and establishing new contacts. Discussions during the meeting focused on various sub-topics that are important in teaching, research, or relations with industrial partners. Meeting participants shared their experiences and insights on collaborating with companies, dealing with partners, protecting intellectual property, strategic management, and other similar challenges. From these discussions, it is clear that these issues are generally shared among meeting participants and that addressing them is crucial to the development of the industry.
Gallery
---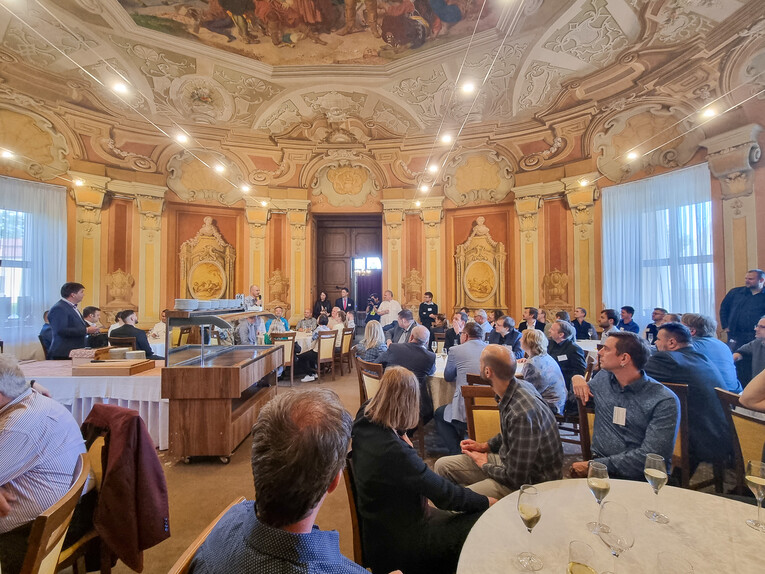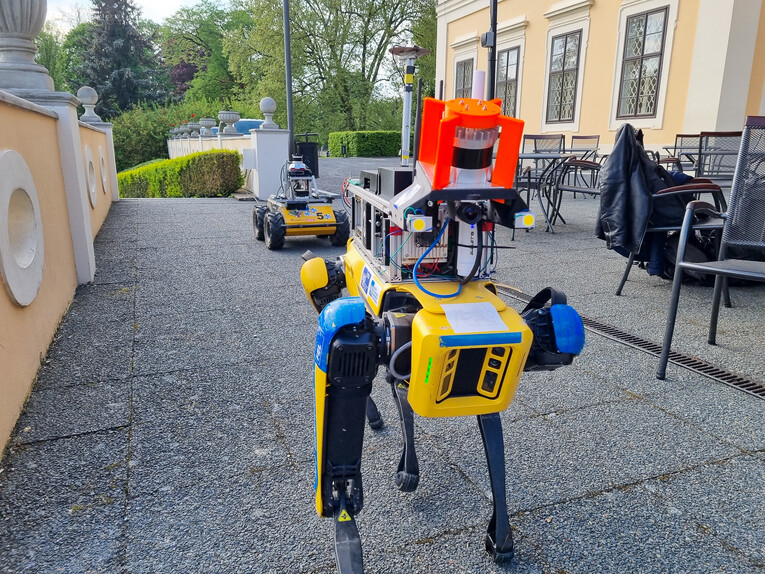 Faculty of Electrical Engineering

Jan Michalík

12. 06. 2023
---