Let´s meet at Creative Crossroads
International Study Exhibition

The Creative Crossroads exhibition is a meeting point of different cultures, art forms, traditional methods and modern approaches. It brings together international students who have decided to get their study abroad experience at the Ladislav Sutnar Faculty od Design and Art.
The exhibition takes place at the Incubator Gallery located in the building of the Ladislav Sutnar Faculty of Design and Art. It is open until 8 November 2023.
The exhibition showcases photography, graphic and industrial design, digital painting, interior design and animation, demonstrating how different artistic and cultural influences can create something unique and new. Object, image and form become part of a larger story about the meeting of cultures and the exchange of ideas.
The Creative Crossroads project is not just an exhibition - it is a dialogue and celebration of the diversity, creativity and openness that are central to any truly international learning environment.
Students from partner schools in Slovakia, Poland, Spain, Greece, China and Taiwan are currently getting their study abroad experience at the Sutnar Faculty.
Gallery
---
Exhibition opening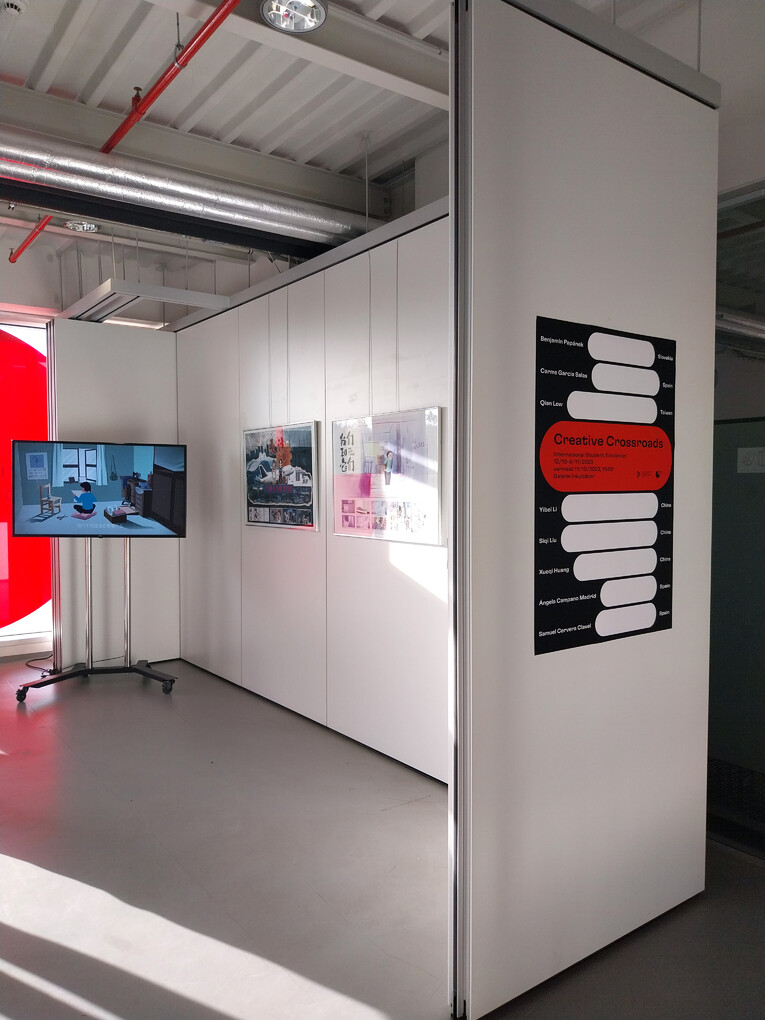 Ladislav Sutnar Faculty of Design and Art

Lenka Kodýtková

23. 10. 2023
---