The Faculty of Electrical Engineering of the University of West Bohemia can boast of a new patent
University Achievements Science

FEE researchers have developed a new device for determining the thermal length dilation of a machine tool spindle.
In machine tools that have a longer spindle length (as is the case with horizontal boring machines), inaccuracies in machining occur due to thermal dilation. The spindle can be up to several meters long and rotate at more than 3000 rpm. Dilation occurs due to heating of the spindle due to heat spreading from the tool and also from other heat sources, for example, where bearings are located. The resulting dilation can be compensated for, but it is usually laborious and interferes with technology and machining productivity.
Temperature dilation can be determined by monitoring the temperature distribution along the length of the spindle using one or more sets of temperature sensors. Temperature information can be read separately from each sensor, which, among other things, increases the reliability of the equipment.
The sets of sensors on the rotating part of the machine need to be supplied with electrical power, and at the same time, the measured data needs to be retrieved from them. The transfer of energy and data between the rotary and stationary parts of the machine is done wirelessly but can also be done by contact. The acquired data is fed into the machine control system during machining and used to compensate for inaccuracies caused by thermal expansion.
Gallery
---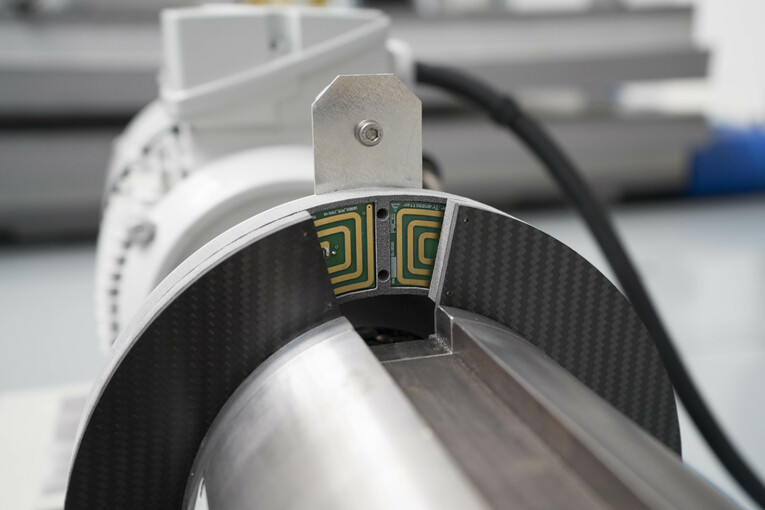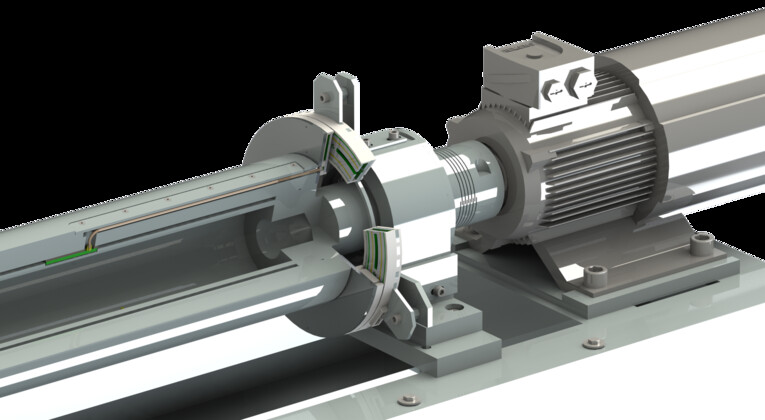 Faculty of Electrical Engineering

Iveta Pangrácová

17. 06. 2021
---