The University of West Bohemia Celebrated its Thirtieth Anniversary
Press Release University Public

The university campus in Bory, which was filled with students, academics, and the public. Students enjoyed the event Beer with the Rector and had fun during an archery game, orienteering, and other activities. The festival culminated with a concert by the band Tata Bojs.
The event Year One, which was part of the Day in Campus, introduced first-year students to student organizations, the activities of the information and counselling centre, and international exchange programmes and summer jobs. Participants had the chance to learn Latin American dances Zouk and Bachata, and were carried away by the rhythms of slam poetry. The program was complemented by a flea market and a textbook exchange event. In addition to various textbooks, many students purchased a hand-made Japanese flower Kokedama.
Great food and drinks were prepared by Pilsen cafés, restaurants, and bistros, but also by the University canteen, which offered visitors a 30-metre jubilee sausage. The popular event Beer with the Rector attracted many students to a stand, where the Rector Miroslav Holeček tapped beer. This year, students had the chance to taste a new beer, the light lager Ventil, as well as many types of beer crafted in the experimental mini-brewery Proud, which is located in the reconstructed power plant on the premises of the Pilsen Prazdroj brewery. The Rector spent the rest of the afternoon in friendly conversation with students.
The Pilsen musician, who was awarded the Anděl Music Award in the category Solo Performer, Milan Samko and his band "7krát3" performed on one of the stages, and at 8 p.m. the campus was filled with songs of the multiple award winning band, Tata Bojs. Before the concerts took place, the Rector Miroslav Holeček together with the governor and Rector Emeritus Ilona Mauritzová, and the Mayor of Pilsen Martin Baxa, congratulated the University on its anniversary. Martin Vachek, CEO of the company Daramis, which is in charge of the project Unicity Living and was the main partner of the celebrations, also expressed his congratulations.
At the stand of the University, students purchased University sweatshirts and T-shirts designed to commemorate its thirtieth anniversary, and also exclusive garments from the line #COPATUTOJE, which unites the University with the City of Pilsen and the brand Horsefeathers. A portion of the proceeds will be donated to the Oncology and Radiotherapy Clinic at the University Hospital in Pilsen.
The Bone Marrow Transplant Foundation was present on the campus. The Czech National Marrow Donor Registry, with which the Faculty of Applied Sciences has been cooperating since 2009, connected with 19 potential donors.
Video
---
Gallery
---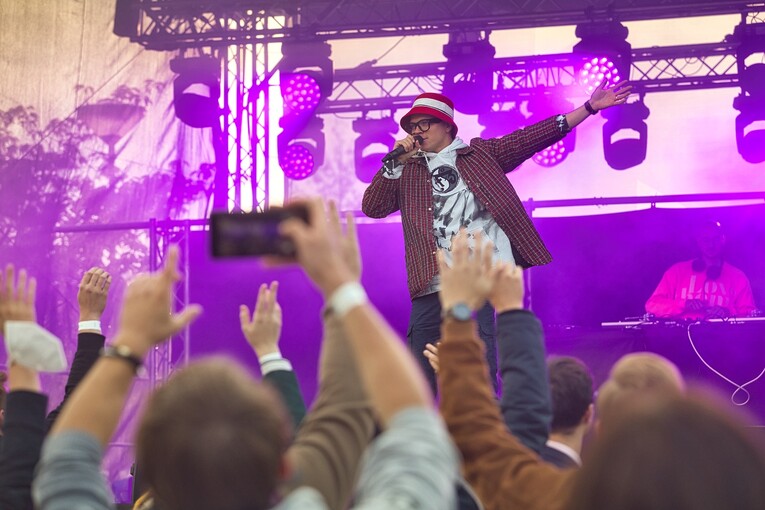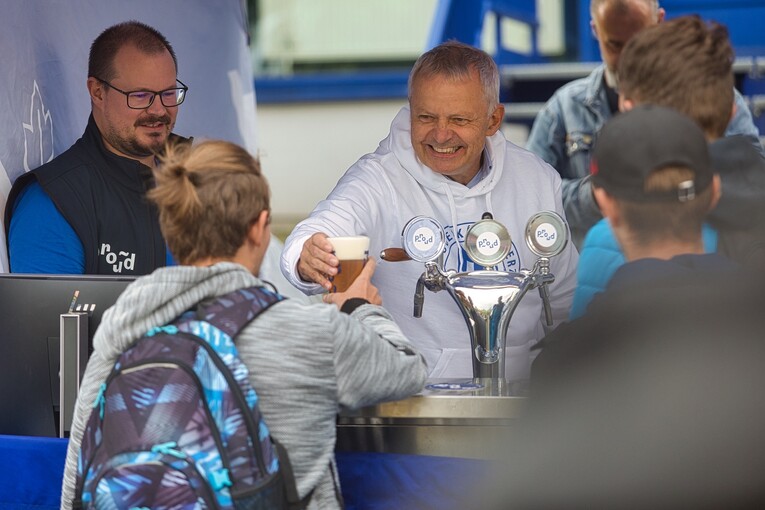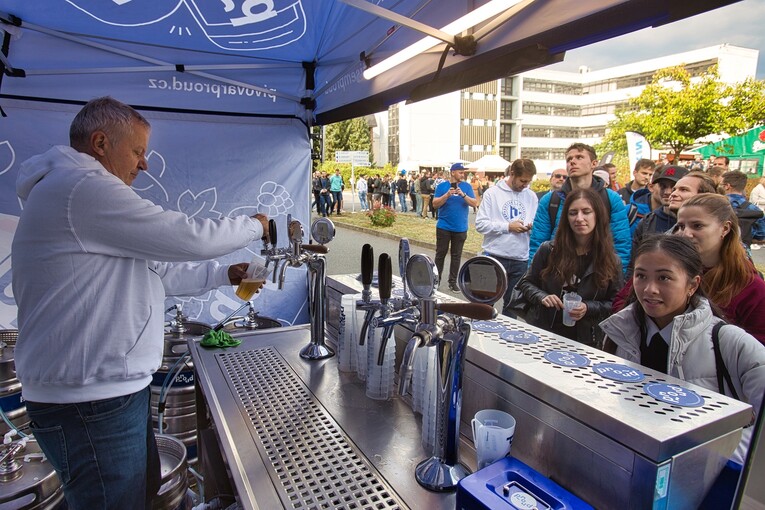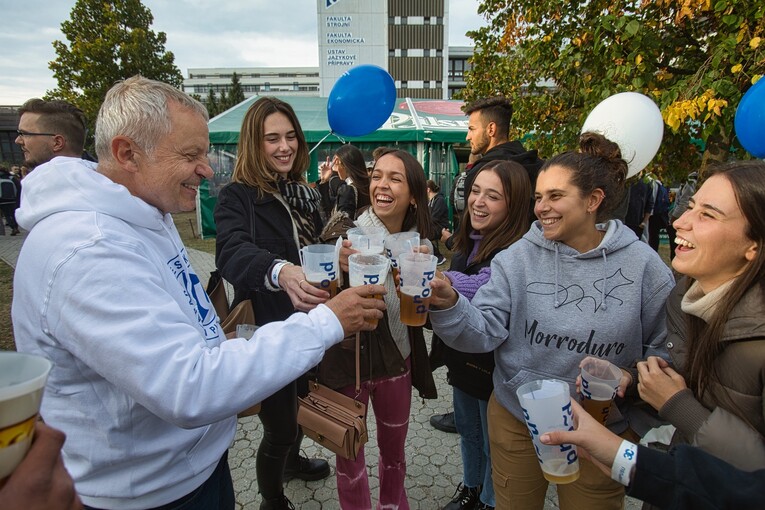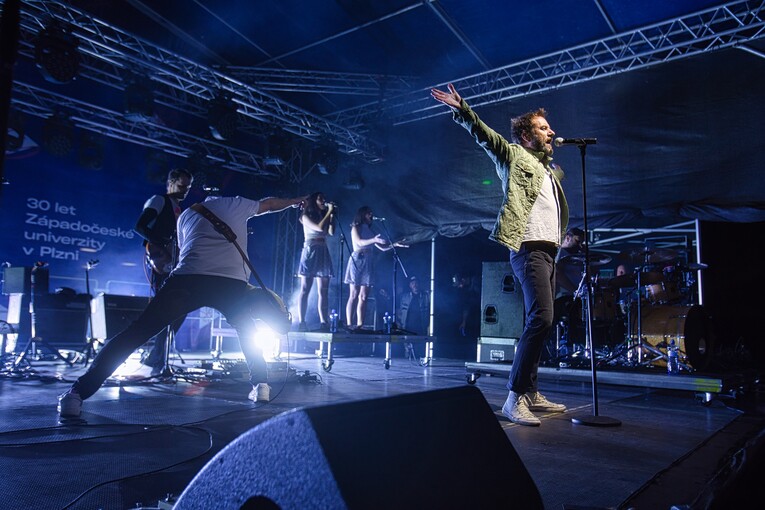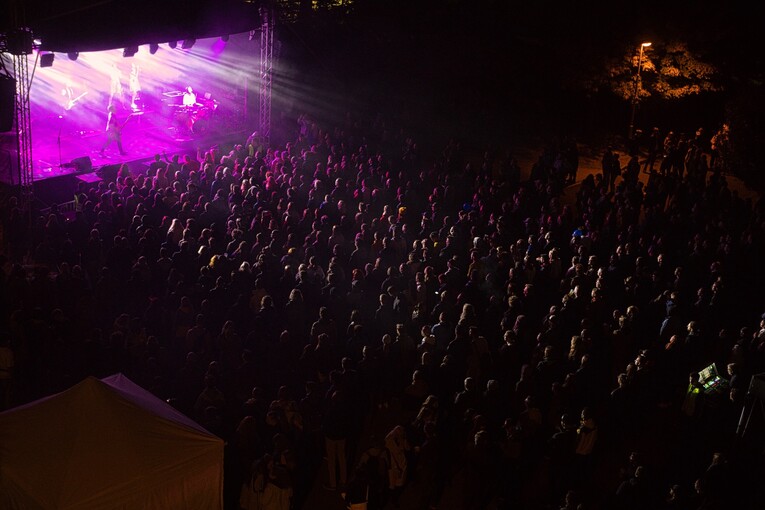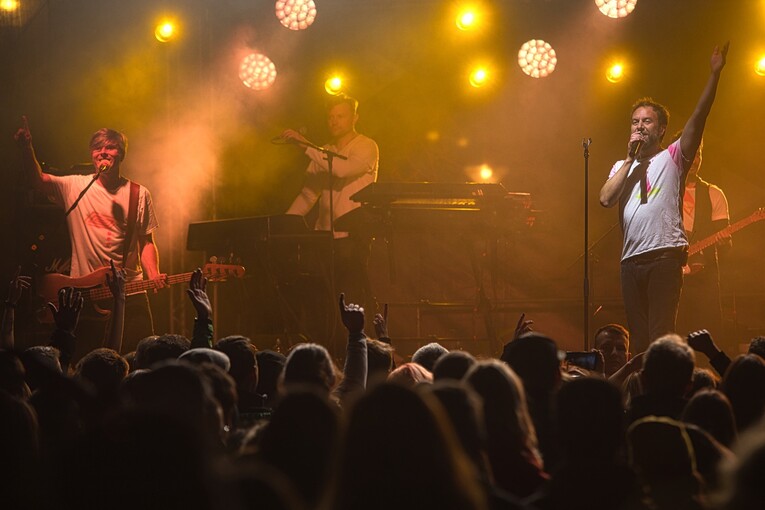 University-wide

Šárka Stará

22. 09. 2021
---