UWB Awarded Honorary Doctorates to Two Prominent Scientists
Press Release University Science

The ceremonial meeting of the Scientific Board of the University of West Bohemia is held annually to mark the occasion of the Day of the Struggle for Freedom and Democracy.
Last year, the event could not take place because of the government regulations and, therefore, two years were united into one on Wednesday, 10 November. This year, two great scientists received an honorary doctorate.
On the proposal of the Rector Miroslav Holeček, the University awarded Prof. Miroslav Balda (born in 1932 in Pilsen), who is a recognized expert in the field of mechanical engineering with a focus on rotor dynamics, whose scientific results significantly expanded the knowledge applied in mechanical engineering.
Prof. Michael Anthony Arbib (born in 1940 in England) from the University of California in San Diego received an honorary doctorate for his outstanding contribution to the development of an interdisciplinary approach to brain research. Professor Arbib represents world-class science that bridges mathematics, computer science, neurobiology, and art. He was awarded the honorary degree on the proposal of Josef Mištera, the Dean of Ladislav Sutnar Faculty of Design and Art.
The afternoon programme of the academic meeting was opened by the Rector Miroslav Holeček. "The responsibility of universities for the future world is indisputable. I think that even in thirty years, we have made a very positive contribution to the development of the future world. Well-functioning research centres on the European level are an excellent premise for the development of science in our region and a huge opportunity for the younger generation. The internal accreditation system, which has been launched successfully, is an unprecedented opportunity for the development of promising educational programmes for the 21st century," said the Rector. In his speech, he not only commemorated the 30th anniversary of the founding of the University but also reflected on the importance of trust in interpersonal communication and the role that education plays in the current pandemic.
During the ceremonial meeting, the University introduced academics who were appointed professors and associate professors over the past two years. The Rector Miroslav Holeček awarded commemorative medals to personalities who significantly contributed to the development of the University of West Bohemia, and certificates of merit for outstanding performances in creative, artistic, and sporting activities, as well as for humanitarian and socially significant acts.
Gallery
---
Prof. Michael Arbib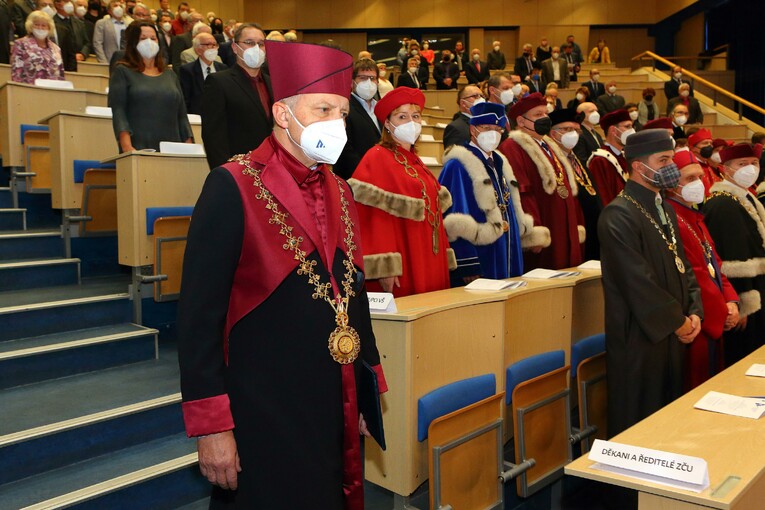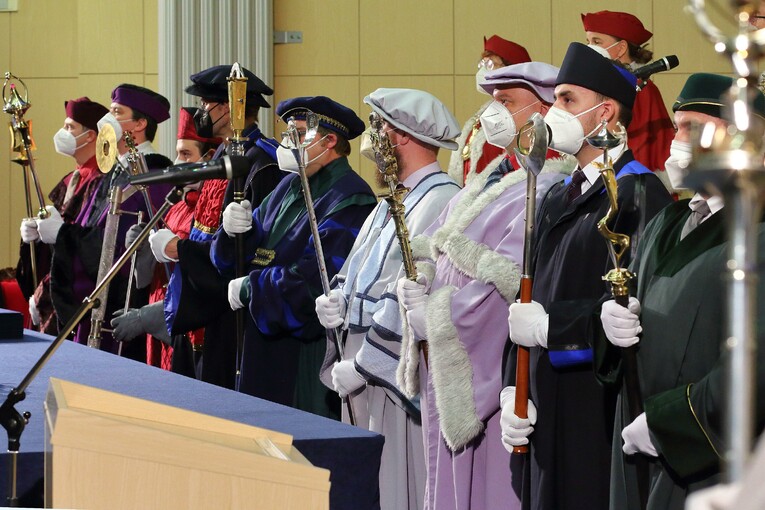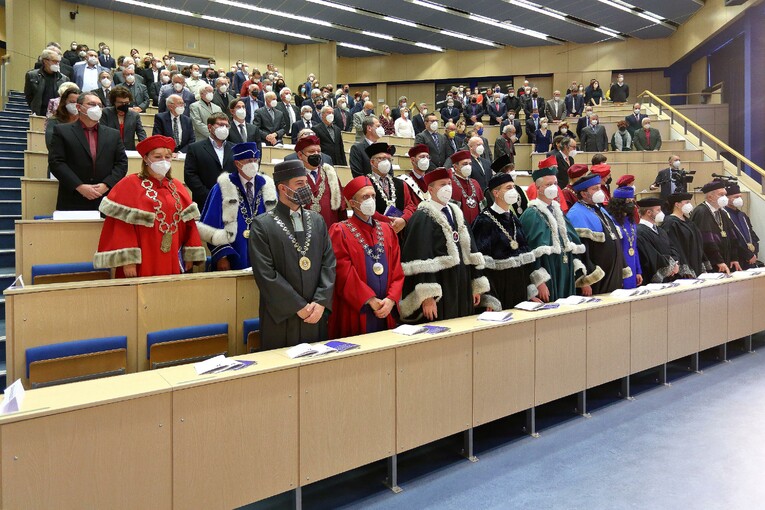 University-wide

Šárka Stará

11. 11. 2021
---