The Faculty of Health Care Studies offers free assistance to Ukrainian mothers and pregnant women

Both academic staff and students will help women to orient themselves in our health care system.
Since the beginning of the war in Eastern Europe, the UWB Faculty of Health Care Studies has also been involved in helping people from Ukraine. Apart from various material aid, the academic staff from the Department of Nursing and Midwifery along with their students are offering assistance to mothers, pregnant women or women with infants arriving in the Czech Republic without any knowledge of the health care standards as well as contacts for gynecologists.
The Faculty of Health Care Studies will provide these women with free consultations and support on Wednesdays from 2 p.m. to 4 p.m. in room HJ 2018 at 11 Husova Street. They are offering help with searching for gynecological care, counseling regarding pregnancy, childbirth and puerperium, breastfeeding, psychosocial counseling and support, and possibly mediating contact with other experts, such as psychologists or physical therapists.
"We thought about how difficult it is to orient oneself in a health care system in a foreign country, particularly for women who often arrive without the social support of their husbands and loved ones. We would like to provide Ukrainian women with basic information and help them gain access to health care and psychosocial support in the form of midwife counseling,"
said
Kateřina Ratislavová, assistant professor at the Faculty of Health Care Studies of UWB. "We cooperate with organizations like the Pilsen University Hospital, the Association of Midwives in the Pilsen Region, and we are in the process of establishing contact with the Association of Private Gynecologists and other institutions. Leaflets informing of the possibility of free consultations will be provided to the Regional Assistance Center for Ukraine in Pilsen."
Gallery
---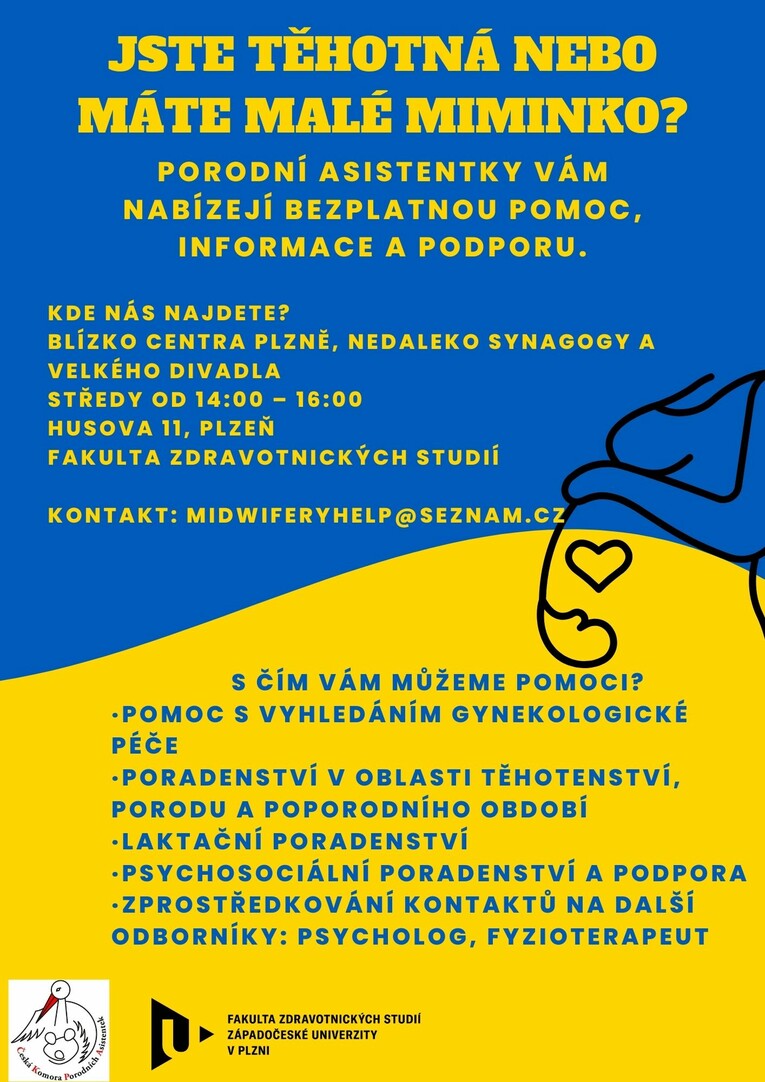 Faculty of Health Care Studies

Alena Lochmannová

10. 03. 2022
---