Students at the Faculty of Education sign up as volunteers
Press Release Ukraine University
Students, staff and alumni are prepared to get actively involved in helping Ukrainian families arriving in Pilsen. The database of volunteers currently contains over 100 people.The war in Eastern Europe has also become a stimulus for the creative expression of art students.
Voluntary work with children among the refugees – that is the core of the assistance provided by students, staff and graduates of the Faculty of Education. The City of Pilsen, with which the faculty cooperates, has prepared two children's groups which will be led by volunteers from the Faculty of Education. The students will further work at schools which the Ukrainian children will start to attend in the coming days.
"In the past two years, the Faculty of Education has become an important provider of assistance in the region, particularly in running day-care centers and makeshift schools organized at hospitals in Pilsen and elsewhere. Their voluntary activities also involved helping with child-minding, tutoring children, etc. At the end of last week, we decided to capitalize on our experience in this difficult situation which our region is starting to face in connection with the influx of families from war-stricken Ukraine," says Michaela Voltrová, Vice-Dean for PR and Lifelong Learning at the Faculty of Education.
Assisting the faculty leadership is Michal Švec, Vice-Chairman of the Academic Senate of the Faculty of Education and Chairman of the students' association Přestávka. "The current situation has made us respond immediately and I have to say that none of us at Přestávka expected such a huge wave of solidarity. Students are appalled when they see how Europe has changed within a matter of days, and immediately decided to get involved as volunteers. In just a few minutes, we had several dozen volunteers, and by Tuesday afternoon there were approximately one hundred of them," he says.
Also this time, these activities are conducted under the auspices of the Faculty Dean: "Just like during the Covid pandemic, our volunteers will be contacted by the City of Pilsen, which is organizing and ensuring specific assistance in the field. Our call was also answered by several employees and graduates of our faculty. I am truly proud of everyone who once again decided to give a helping hand, although the past two years have not been easy for anyone," said Dean Pavel Mentlík.
Already at the end of last week, the faculty reactivated the Helping in the Pilsen Region Facebook group, which connects those who want to help with those who need it. "The group is currently made up of more than 1,400 members and since the end of last week there has been a number of offers of assistance, including Czech lessons, interpreting, tutoring as well as offers of material assistance," explains Michaela Voltrová, who adds that the Facebook group also posted a call for the involvement of volunteers. Both students from other faculties and members of the general public can sign up as volunteers.
Gallery
---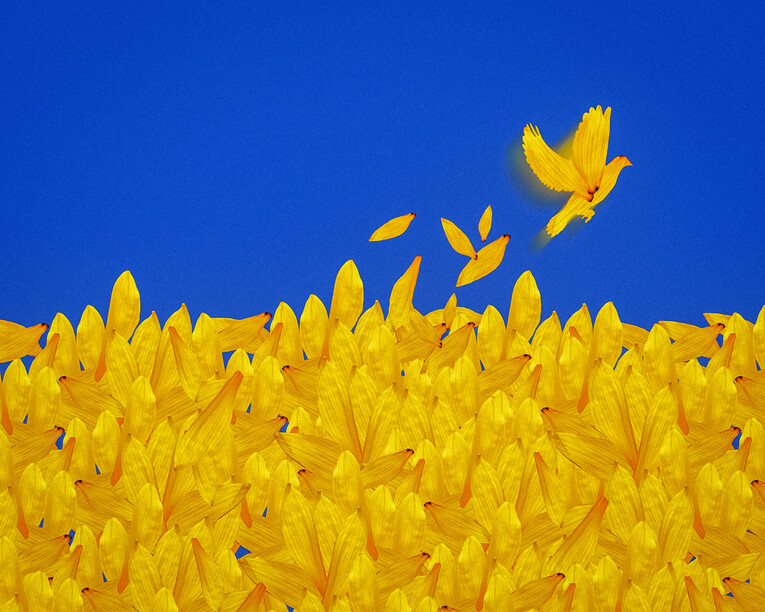 Faculty of Education

Šárka Stará

02. 03. 2022
---