Ground fault compensation device wins Golden Amper
Achievements Science Employees

The jury of the Brno Amper Trade Fair awarded the exhibit of the Faculty of Electrical Engineering UWB. It is a new, revolutionary technology of world importance with significant market potential.
For the third time, the Faculty of Electrical Engineering of the University of West Bohemia scored at the International Fair of Electrical Engineering, Power Engineering, Automation, Communication, Lighting, and Security (Amper), held in Brno. At the 28th edition of the fair, a team of scientists from the RICE research centre brought home the Golden Amper award for the most beneficial exhibit - a device for compensating ground faults.
A prototype device that can significantly improve the safety and reliability of electricity supply has been successfully tested in a two-year pilot run. The system is able to completely eliminate dangerous phenomena such as dangerous step and touch voltages at the point of failure, unlike the means used so far. In addition to fires and dangerous overvoltages in the grid, it can prevent power interruptions, eliminate voltage asymmetries and compensate for reactive power in the grid, which strains transmission capacity. In addition, the device is suitable for compensating urban cable distribution networks, where traditional suppression chokes are running up against their limits. The benefits of this technology, therefore, have a societal impact.
A total of 22 exhibits from 20 exhibiting companies participated in the competition for the most beneficial exhibit at AMPER 2022. The prize for the entire team was taken over by Tomáš Komrska.
Gallery
---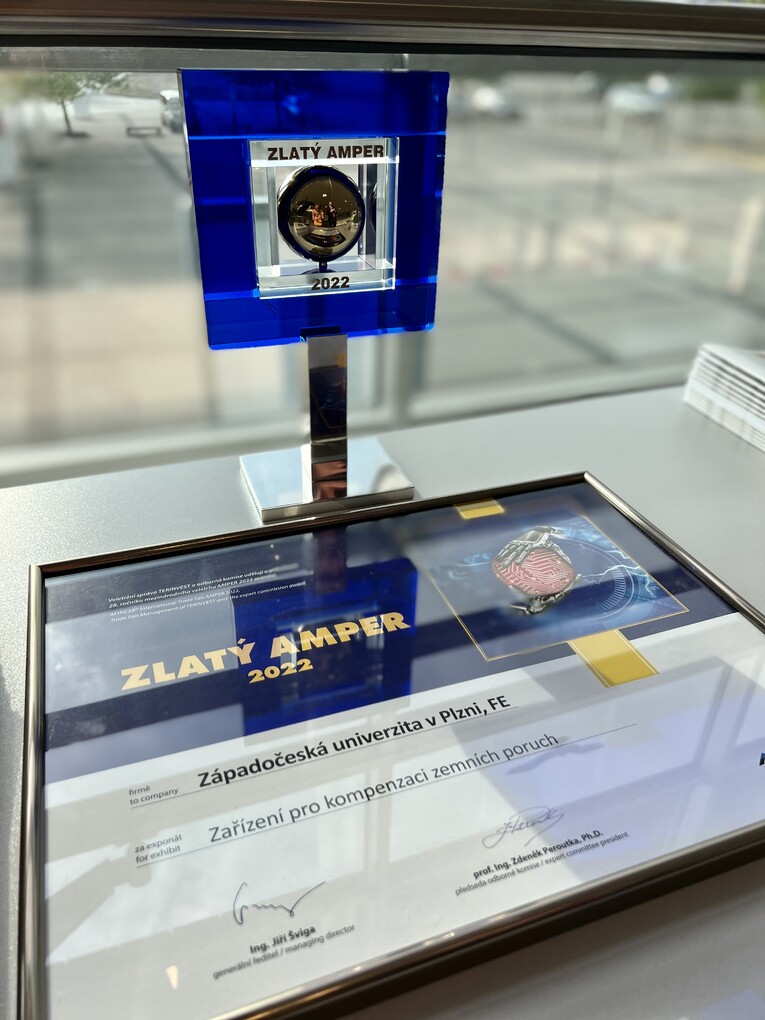 Faculty of Electrical Engineering

Iveta Pangrácová

27. 05. 2022
---