The FEE researcher František Mach will compete in the World Championship in off-road triathlon
At XTERRA Prague, he won the third place in his age category in the Czech Championship and the second place in the age category of the European Cup. It was his best result in such a race in the last two years.
František Mach from the Department of Electrical and Computational Engineering at the Faculty of Electrical Engineering proves that a scientist does not have to be successful only in his field. He is also an active, albeit amateur, sportsman, and in June, thanks to his success in the national championship race in the field triathlon and
XTERRA Prague
, he managed to qualify for the
XTERRA World Championship
, which will take place in Trentino, Italy, in the autumn.
František Mach won the third place in his age category in the Czech Championship and the second place in the European Cup age category. For the last two years, it was the best result for him in such a race, although, according to him, it is not a world-famous or admirable success.
"It is a success, especially for me personally. I have been doing triathlons for five years, and I race for the 321start club in Pilsen. I'm really just an amateur racer; apart from winning local races, my best results were achieved in challenging mountain races, such as 7th place at Winterman 2018 (9 km swimming, 180 km cycling, 42 km running) or 10th place at Oravaman 2019 (1.9 km swimming, 90 km cycling, 21 km running),"
says František Mach.
The result in the XTERRA Prague race surprised him. The race was very demanding, the athletes were bothered by the hot weather, and they measured their strength against strong international competition. "More than half of the competitors in my category were foreign and my preparation for this season was definitely not ideal, which is common at our level," continues František Mach, who is supported in the sport by his family, especially his wife Jana.
Preparation for the championship in Italy is just beginning for František Mach. "I have to admit that the nomination for the race is again an impulse for me to develop myself and change my training after a long time," he adds. The World Championship is going to take place on 1 and 2 October.
Gallery
---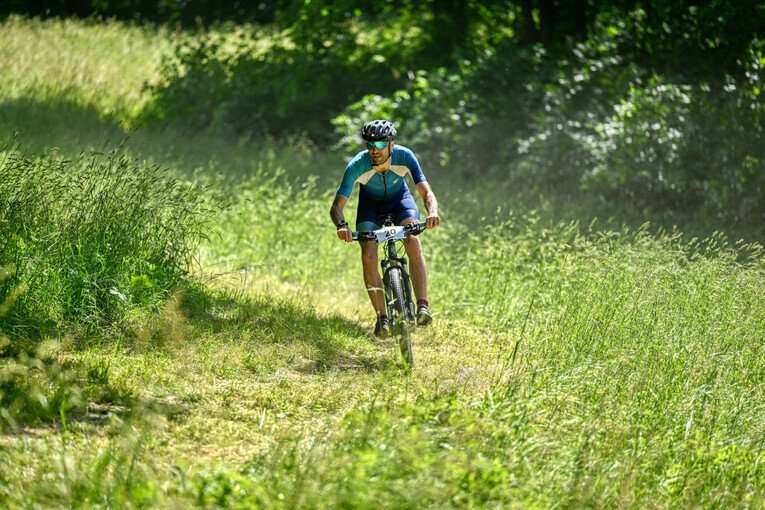 Faculty of Electrical Engineering

Pavel KORELUS

11. 07. 2022
---