This year's Ladislav Sutnar Award went to the UK, Germany and the USA

Two art institutions and a renowned designer are the new winners of the prize awarded by the Ladislav Sutnar Faculty of Design and Art since 2012. This year, the Ladislav Sutnar Award ceremony took place not only in Plzeň, but also in New York.
In the year of the 125th anniversary of Ladislav Sutnar's birth, the ranks of awarded exceptional artists and institutions that have a major impact on the world of art and design were joined by the British designer Stuart Haygarth, the German ZKM Karlsruhe Centre for Art and Media and the German art school Bauhaus-Universität Weimar. During their visit to Plzeň, the guests not only toured the studios of the faculty and received their awards during a gala ceremony, but also met the students, presented their institutions and work and opened a laureate exhibition at the Incubator Gallery.
Stuart Haygarth is a key figure in contemporary design. He received the Ladislav Sutnar Award for his work in which he primarily focuses on environmental issues, waste and overproduction. With its focus and approach, the modern art university Bauhaus-Universität Weimar is a kindred spirit to the Ladislav Sutnar Faculty of Design and Art and received the prize for its specialisation in art and technology and for interdisciplinary collaboration. The ZKM Karlsruhe is a globally renowned cultural institution operating on the boundary between art and science. It received the Ladislav Sutnar Award for its research activities, projects and education in the field of the digitalization of art.
The official ceremony at the Plzeň Town Hall was also an opportunity to present a new book published in collaboration with the prestigious American publishing house MIT Press – a facsimile of the groundbreaking 1950 volume entitled Catalog Design Progress, co-authored by Ladislav Sutnar.
This year, the Ladislav Sutnar Award was also given out in the Czech Centre in New York to laureates who had not been able to come to Plzeň in person in previous years because of the pandemic. At this event, Vojtěch Aubrecht, the dean of the Ladislav Sutnar Faculty of Design and Art, presented the prize to graphic designer Stefan Sagmeister (2021 laureate) and graphic designer Nigel Holmes (2020 laureate) for his inspiring and activist approach to the visualisation of information.
Gallery
---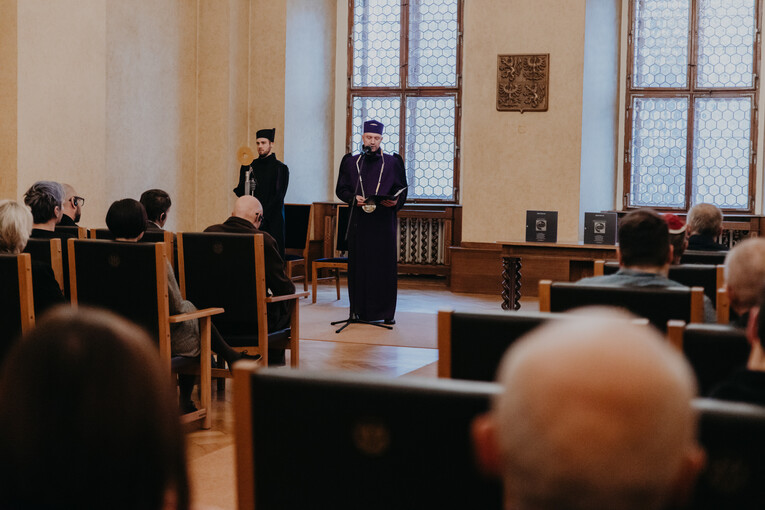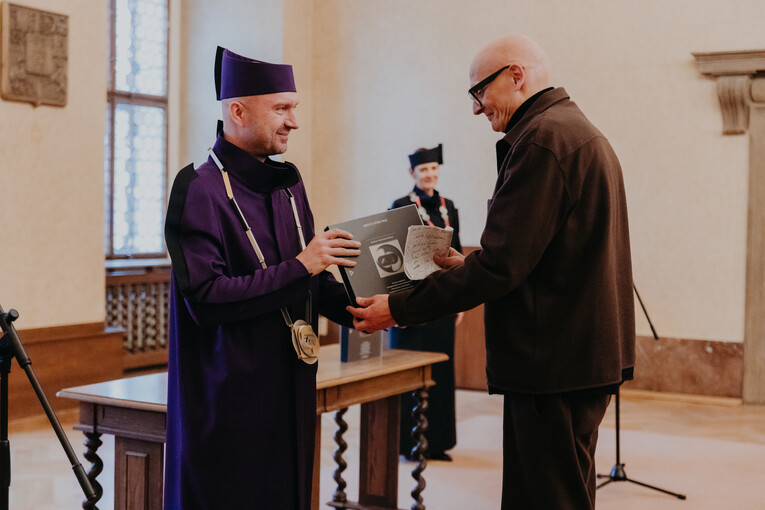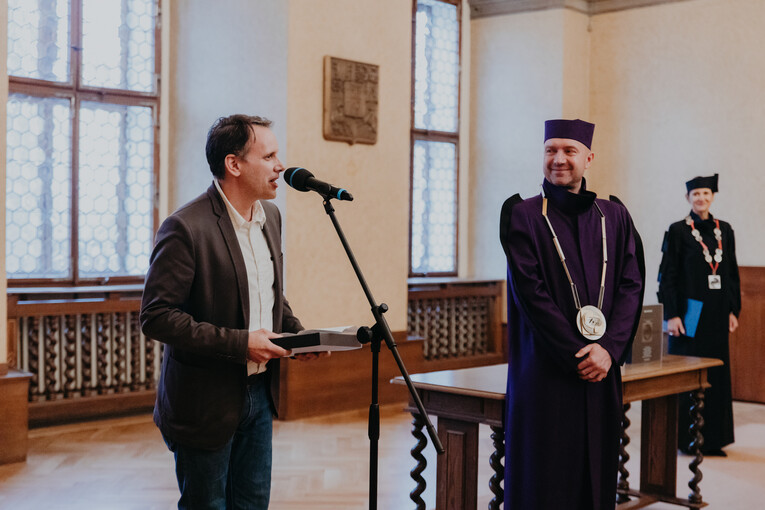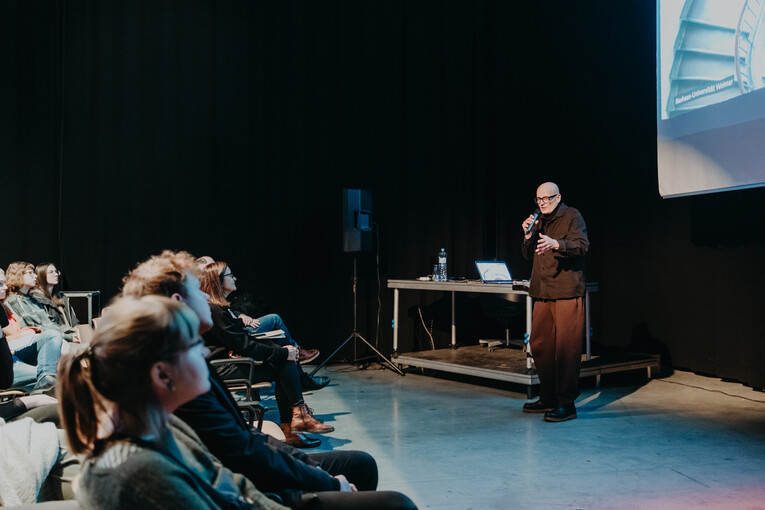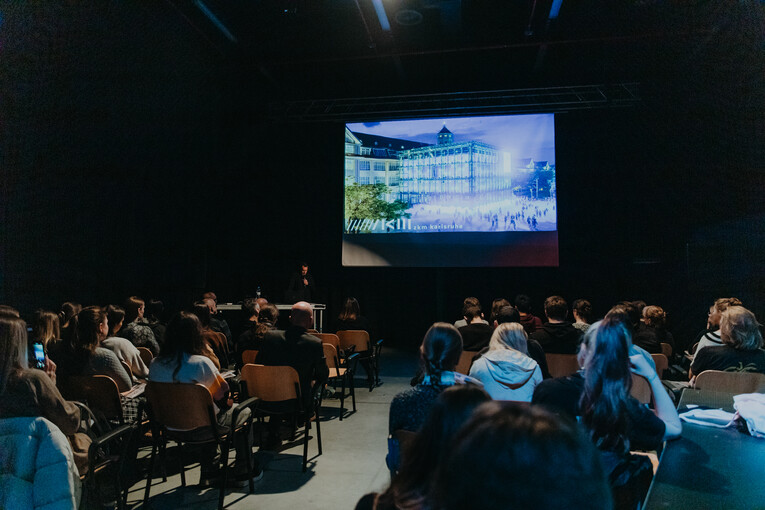 Ladislav Sutnar Faculty of Art and Design

Lenka Kodýtková

28. 11. 2022
---