An App Will Teach About the Fates of Jewish Citizens During the Holocaust
Further Education Press Release Public
A new tour of Pilsen is trying to illustrate the inhuman conditions that the city's Jewish inhabitants experienced during the Second World War.
The interactive tour was created as part of the Experience Plzeň! and Switch to History projects implemented under the umbrella of the Tandem Coordination Centre for Czech-German Youth Exchange at the University of West Bohemia.
The new route in the web app Stories of People and Places: Pilsen and the Holocaust is available at hry.zazijplzen.eu. You can embark on a one- to two-hour tour of Pilsen, either directly in city streets with your phone or from the comfort your home. The length of the route depends on whether the participant reads through all the documents and watches all the videos.
"We decided to depict the Jewish Holocaust through the stories of ordinary people," said Tereza Vágnerová, coordinator of one of the international projects. "We traced the life stories of interesting people connected with the city and added a fictional guide, the five-year-old Eva, who comments on the events around her and connects the stories together," she added. This makes the game more accessible to smaller children.
"Despite the bleakness of the subject matter, we enjoyed it a lot. I'm really excited that I could introduce this important chapter of the world's history to my boys in a playful way," said one of the app's users Martina Petrakovičová, a mother of two young schoolchildren. "In between the tasks, the boys took turns with the phone and used the map to guide us to the next stop. This was an important part of the experience for them."
The information and tasks in the game are also interesting for adults. Teachers can also use the app in their teaching. The tour is available for free and does not have to be downloaded; you only need to register and have an internet connection. Because of the focus of the projects, the tour is also available in German.
"This is not really a new game, but a new route in the hry.zazijplzen.eu app," explained Lucie Tarabová, head of the TANDEM Coordination Centre for Czech-German Youth Exchange. Veronika Rybová who is in charge of the Experience Pilsen! interactive programme added: "The app was developed during the pandemic. We wanted to find an interesting way to make the city of Pilsen accessible at a time when we couldn't meet or organise guided tours. Thanks to our collaboration with the Switch to History project, we filmed a guided tour for teachers at one of our seminars; the topic of the next tour was already quite clear back then."
Anyone who doesn't want to use an app can book the two guided tours at the zazijplzen.eu website and embark on them with a guide. The Experience Pilsen! programme mainly focuses on Czech-German groups, but is also suitable for school classes and the general public.
Gallery
---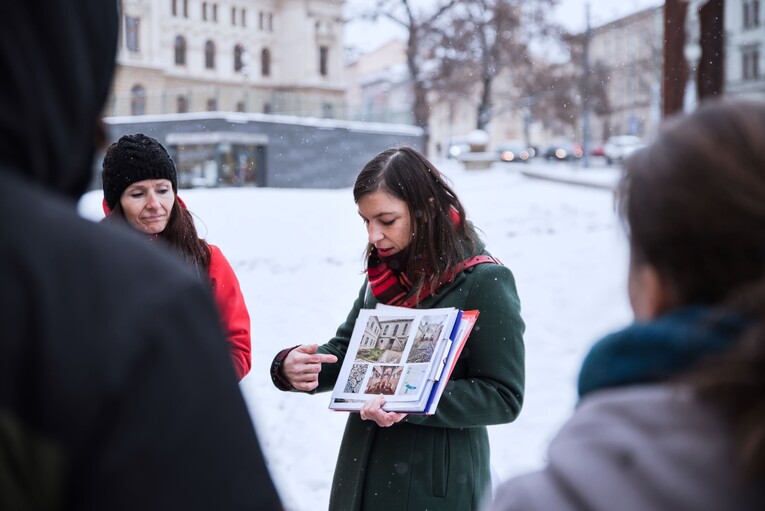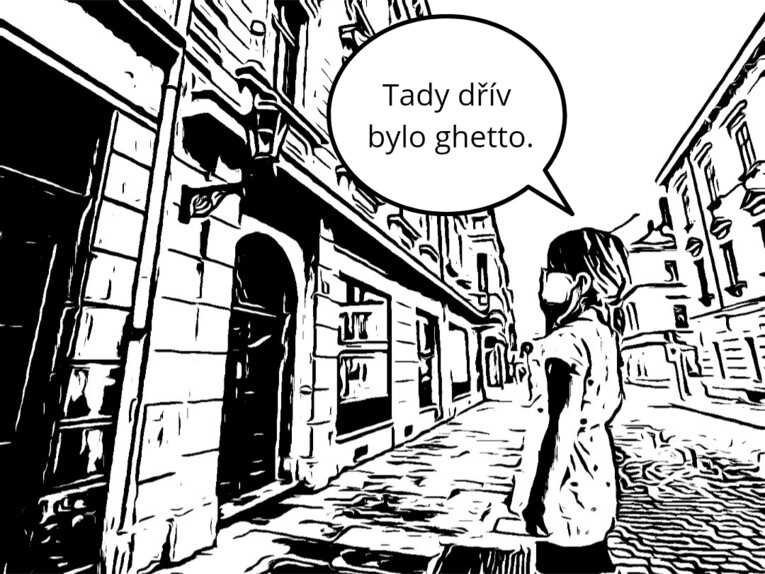 Youth exchange centre – TANDEM

24. 01. 2023
---