This Year, the UNIS Programme Supports Nineteen Top Athletes Studying at the UWB

In January, seven new faces joined the select company of top athletes who study at the University of West Bohemia in Pilsen (UWB) and receive support from the UNIS scholarship programme.
This means there are now nineteen students who receive regular contributions from the Ministry of Education, Youth and Sports of the Czech Republic and who have access to a wide range of professionals helping them to combine their study obligations and their sports career.
On 14 February, the new members of the UNIS programme met with the current members, representatives of the Faculty of Education, whose Centre for Physical Education and Sports coordinates the programme for the UWB, and partner representatives. "The new athletes met with those who had been in UNIS for years and who are our living proof that it works. That it lets them do sports and study at the same time," said the lead coordinator Václav Salcman in his introduction.
The newcomers to UNIS are the snowboarder Klára Šonková from the Faculty of Arts, who participated in this year's Winter World University Games in Lake Placid and in 2021 competed at the Women's World Championships, and swimmer Michaela Svobodová from the same faculty, a two-time bronze medallist from the national championships. Triple jumper David Jodl from the Faculty of Economics ranked second at the 2023 Czech Academic Indoor Championship and won the long jump at the U23 Czech Championship; Graeco-Roman wrestler Daniel Varga from the Faculty of Law won the 2021 Czech Championship; handball player Martin Říha from the Faculty of Health Care Studies was a member of the silver team in the handball extra league and the gold team at the Czech Academic Championship; cross-country skier Martin Kočandrle from the same faculty ranked third in the 30-km race at the 2021 Czech Championship and won two bronzes and one silver at the Czech Academic Championship; handball player Denisa Vysloužilová from the Faculty of Education was a member of the team that won second place in the Czech Cup and fourth place in the Czech-Slovak MOL Cup.
Thanks to these achievements, they all became members of the UNIS scholarship programme, which is coordinated nationwide by the Victoria VSC sports centre. The regular monthly stipend paid by the Ministry of Education in the UNIS programme is divided into five performance categories, from CZK 15,000 in category A to CZK 5,000 in category E. The athletes are also entitled to professional care that will help them improve even further.
Gallery
---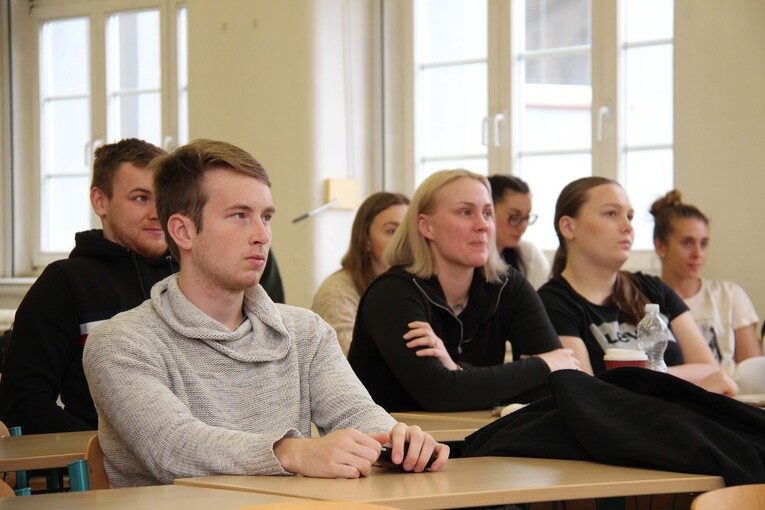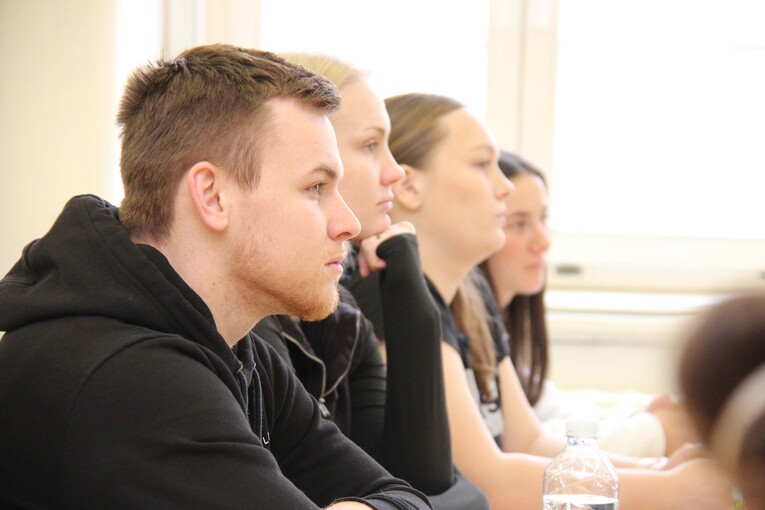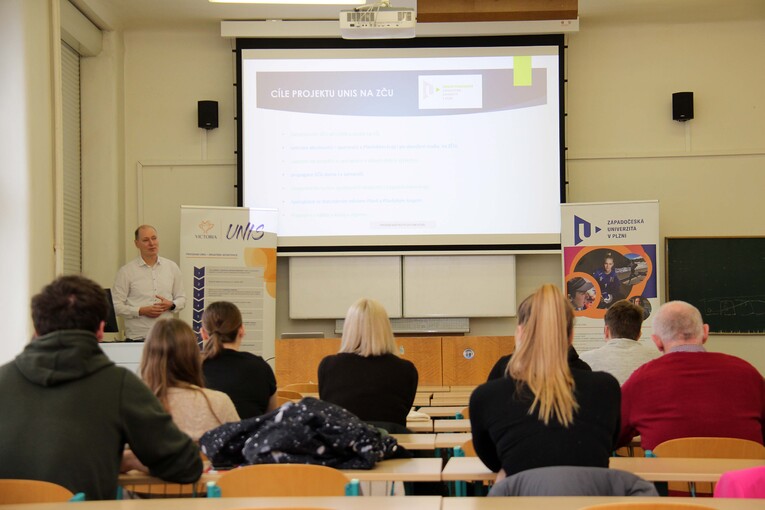 University-wide

Šárka Stará

17. 02. 2023
---