Library Hands over Donated Books to the Psychiatric Clinic of the Pilsen University Hospital
Cooperation University Achievements
Thanks to the students, staff and the public, nearly 2500 books were collected during this year's Give a Book event – the most ever. The University Library handed them over to the Psychiatric Clinic of the Pilsen University Hospital on March 21.
The Give a Book event was held at the University of West Bohemia for the sixth time and was again successful. The University Library organised the book collection on the occasion of February 14, International Book Giving Day, and everyone was pleased that readers brought interesting and readable titles to its headquarters on the Bory Campus, as well as to its branches in Pilsen and Cheb.

Approximately 800 books were handed over to the Psychiatric Clinic, where they will be made available to patients. The other books that are not used by the Psychiatric Clinic will be available to other readers or will be added to the library's collections.
The Psychiatric Clinic was established in Pilsen in the 1950s. Since the mid-1980s, it has been located in the Lochotín University Hospital, and in 2022 moved into a new modern pavilion. The clinic helps patients of all ages, including children, and treats the full spectrum of mental disorders. It strives to provide all the standard treatments in the field, not only a broad spectrum of psychopharmaceuticals, but also numerous psychotherapeutic procedures.
"Didn't get a chance to get involved this year? Don't worry. If the situation permits and we find a suitable partner to take the books, the library will repeat the event again next year. A big thank you to everyone who contributed to the collection this year!" says Miloslava Faitová, the director of the UWB University Library.
Gallery
---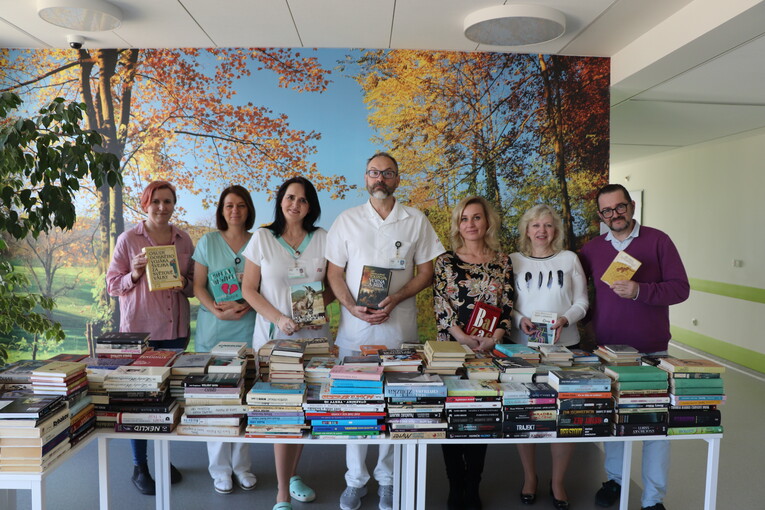 University Library

Jakub Pokorný

24. 03. 2023
---