Josef Mištera enters the Pilsen Art Award Hall of Fame
The founder and former Dean of the Ladislav Sutnar Faculty of Design and Art, currently its Vice-Dean for Projects and Development, receives an award from the City of Pilsen for enhancing the cultural life and development of the city.
On Wednesday 15 June 2022, the tenth Pilsen Art Award for the year 2021 was bestowed upon Josef Mištera, Charlotte Režná, Stanislava Topinková Fořtová, The Plzeň DIVADLO International Festival and the Plzeňský Prazdroj brewery. Since 2012, this award has been presented for a significant artistic achievement, work or cultural act which has significantly enhanced the city's cultural life and development and contributed to strengthening the good name of the city of Pilsen.
The Pilsen Art Award for lifetime achievement, induction into the so-called Hall of Fame, was presented to Josef Mištera, who founded the Art and Design Institute at the University of West Bohemia and in 2013 oversaw its transformation into the Ladislav Sutnar Faculty of Design and Art. He was elected the Faculty's first dean and stayed in this role until this year. He managed to create a modern university environment comprised of twenty ateliers for over 600 students and a number of renowned Czech artists. He is also credited with the return of the world-renowned founder of modern design, Ladislav Sutnar, to Pilsen, his place of birth, and not just his works and legacy, but also his remains. Thanks to Josef Mištera's efforts, Ladislav Sutnar now has an honorary grave at the Pilsen Central Cemetery.
Gallery
---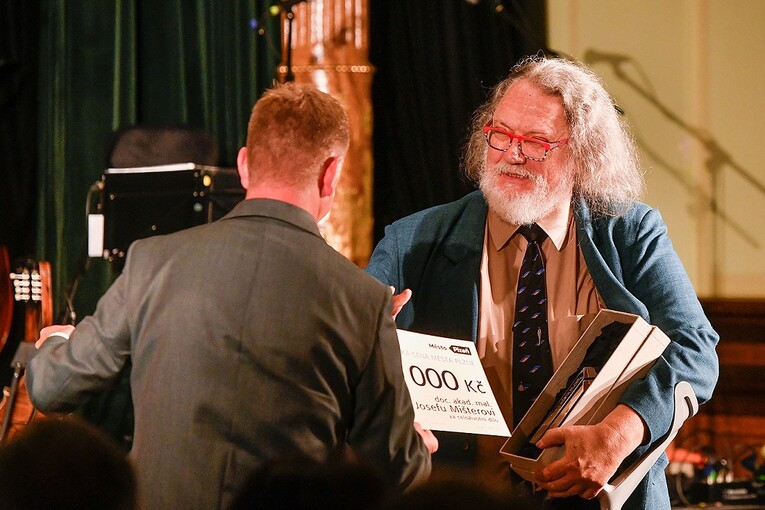 Ladislav Sutnar Faculty of Art and Design

tisková zpráva města Plzně

16. 06. 2022
---