After the break caused by the COVID pandemic, UWB presents itself again at the EAIE Exhibition
International Students University
In mid-September, the 32nd edition of the higher education conference and exhibition of the European Association for International Education (EAIE) was held in Barcelona, Spain. The event was attended by over 6,300 participants from 90 countries from around the world.
The subtitle of this year's EAIE Exhibition was 'The future in full colour' and it included, among other things, information on the ever increasing opportunities for internationalization. The subject of discussions was how to utilize these opportunities in order to achieve an inclusive image of our common future. The event was also a great chance to share new experience and insights acquired during the COVID-19 pandemic.
As usual, the rich program consisted of a number of workshops, networking sessions and seminars. It was also the first ever hybrid EAIE conference and exhibition, as it was held both in-person and online.
The University of West Bohemia had a presentation at the Study in the Czech Republic stand, which is regularly arranged by the Czech National Agency for International Education and Research in Prague. During the conference, meetings with our current partners were held, for example, the TH Rosenheim University in Germany, the Holon Institute of Technology in Israel, and the Universidad Pontificia de Salamanca in Spain.
Meetings were also held with prospective international partners. UWB is currently negotiating new cooperation with Myongji University in South Korea, the Universidad de Piura in Peru, the Icam Strasbourg Europe Campus in France, and the Universidad Loyola Andalucía in Spain. That means that students can already look forward to new destinations and universities where they can go for their foreign exchange programs.
More information about the 2022 EAIE Exhibition can be found on the event's website.
Gallery
---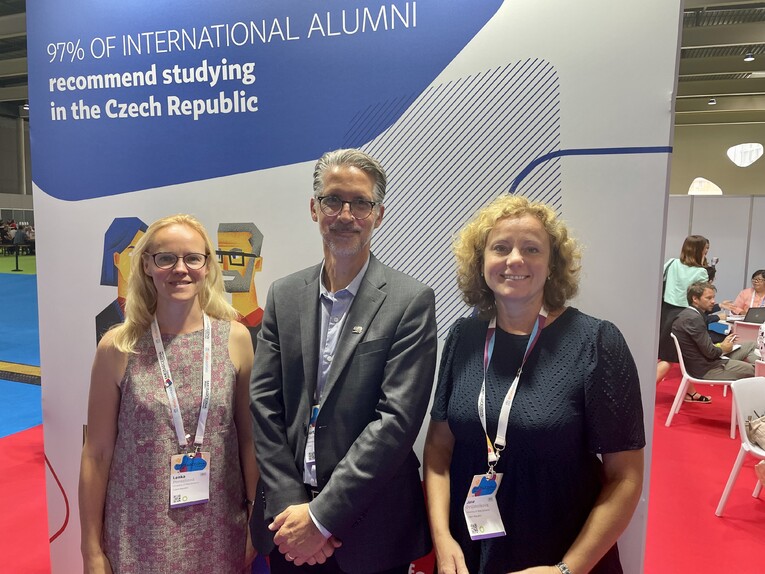 Southern Utah University at EAIE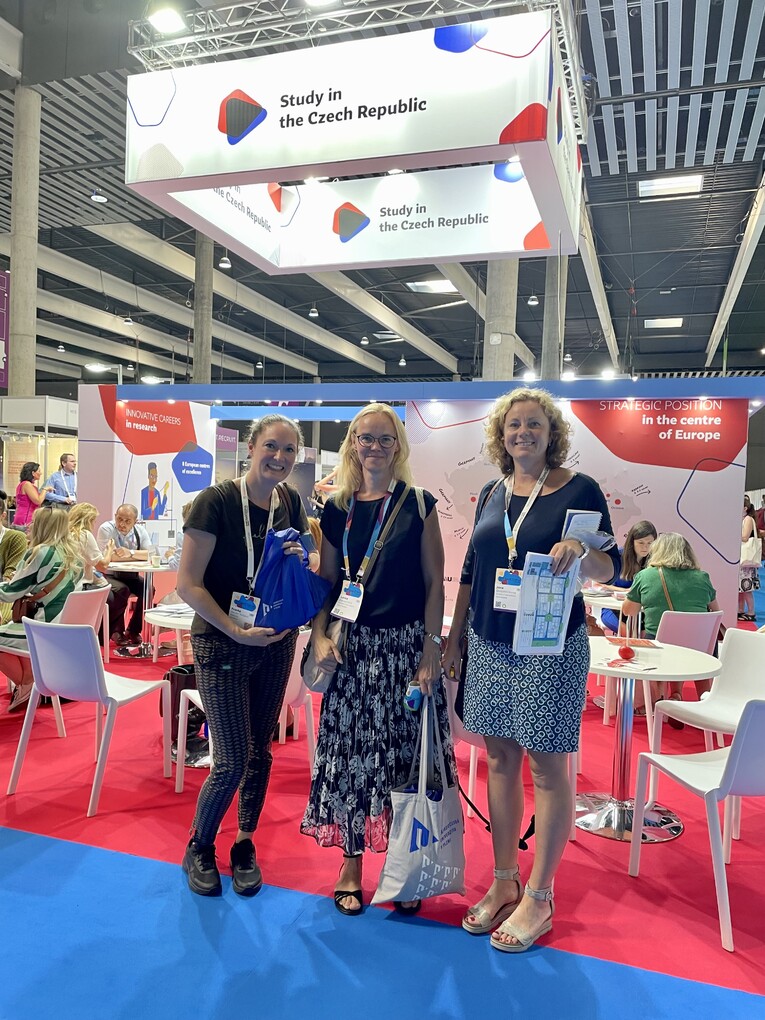 University of Applied Sciences Fontys
Hochschule Hof
Exhibitioin Hall
International Office

Jana Ovsjanniková

30. 09. 2022
---