English Conversation Club (In-person)
English Conversation Club is back!
Enter: free
Intended for: students, staff, the public
Kontakt: Daniela Lukavská
More information at https://fb.me/e/VU95VqGR
Practice your English and meet new friends.
We'll meet every second week in-person as well as online in Kulturka, Sedláčkova 19, Plzeň.
The other second week we'll meet only in-person in Anglická knihovna, nám. Republiky 12, Plzeň.
No registration.
Gallery
---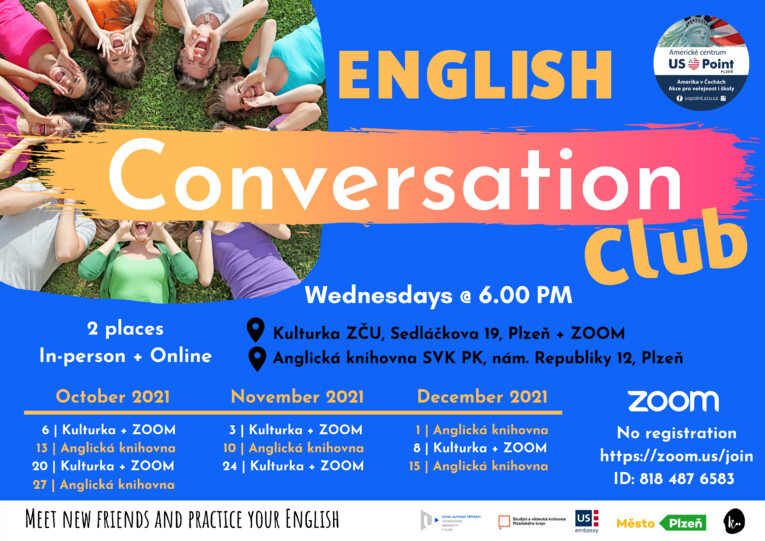 University-wide

Daniela Lukavská

27. 10. 2021, 18:00
---